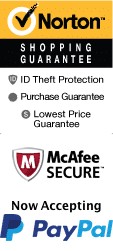 Alamo Ranch Shopping Mall in San Antonio, TX
5419 N W Loop 1604 San Antonio, TX 78253
The Alamo Ranch Shopping Center is a mall on the western loop, highway 1604, on the western edge of San Antonio. It is 20 miles from the actual historic Alamo, but is just one mile from San Antonio
Sea World
. It is close to shopping areas in this suburban area of the city, and close to a large high school. The mall has more than 90 stores, including big box stores like Target, Penny's, Best Buy, Lowes and Dick's Sporting Goods.
The immediate area was once a real cattle ranch. Today it is part of a master planned community in suburban San Antonio. There are unspoiled natural areas with landscaping and wildlife, It is close to Lackland Air Force Base, and there are many housing developments and large employers in the immediate area. A movie theater with several screens is also on the grounds.
The mall has two sit down restaurants, as well as a food court with several fast food type eateries. There are snack bars, coffee shops and candy stores. The mall has a playground for kids, a bar, and several specialty shops offering clothing, electronics, jewelry and more. It is open seven days a week from 8 a.m. to 10 p.m. Individual stores set their own areas, but the public areas are always available for walking or relaxing on benches. The mall is not all enclosed. There is a large parking lot between two groups of stores that make up the entire mall area.