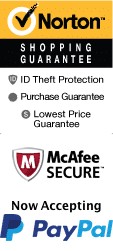 The Fiesta Arts Fair started over forty years ago as part of the annual Fiesta San Antonio.
Taking place over the weekend in the middle of April, the Fiesta Arts Fair has been hailed in recent years as one of the best crafts fairs in the city of San Antonio. It has also been recommended as one of the best places to take the whole family.
Over the years the Fiesta Arts fair has showcased the arts and crafts of around a 120 individuals. These artist include those from the San Antonio area and from all over the United States. The type of arts and crafts that can be found at the arts fair include: Paintings, pottery, jewelry, blown glass, wood carvings, photography and so much more. All these items are available to be purchased by those attending the fair. Another great feature that makes this great for kids is that the children are given their own chance to create their own artwork with artist attending the fair.
The Fiesta Arts Fair takes place on the Southwest School of Art's and is set up around large lush trees providing much shade to the patrons. The grounds are also worth looking at since the exact area of the arts fair is on Ursuline Campus which is near the River walk that leads to the historic chapel of the art school. All general admission into the Fiesta Arts Fair goes to fund the school, so in attending patrons not only find great items but help in further their students education in the arts.