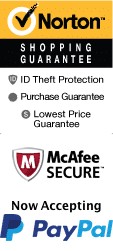 San Marcos Premium Outlets near San Antonio, TX
3939 S IH 35 Frontage Rd #900 San Marcos, TX 78666
For amazing shopping, head to San Marcos, Texas, located in the southern portion near San Antonio, and visit the Premium Outlet Mall. Great stores and deals await you in the area. Spend a day in San Marcos and explore amazing shopping as well as all the city has to offer.
Shoppers have been flocking to this major outlet for years for the huge array of stores available as well as the amazing deals that are always present. Shop with major brand names like Armani, Aeropostle, Bath and Body Works, Brooks Brothers, Calvin Klein, Carter's, Coach, Guess, Osh Kosh B'Gosh, Pandora, Soma, Zales, and so much more.
Not only will you find amazing shopping, but numerous chain eateries are also located in the mall including Auntie Annie's, Subway, Starbucks, and Johnny Rockets. Set in a great location and packed with everything you need, this is the ideal place to spend an amazing day of shopping.
While in San Marcos, take advantage of all the city has to offer. You can spend a day in the center of the city at the San Marcos River where you can swim, sun, and tube down the river. Near the area is Rio Vista Falls where you can experience an amazing kayaking adventure, and of course, hit Wonder World Activity Center where you can explore a cave that was formed in the area from an earthquake.
If you are looking for a great family getaway, consider San Marcos, Texas. While in the area, the shopping is unforgettable at the Premium Outlet Mall, and the city itself has so much more for you to enjoy. In the southern section of the Texas Hill Country, you'll find you can easily access major cities like San Antonio and Austin, making this the perfect place for a weekend vacation.