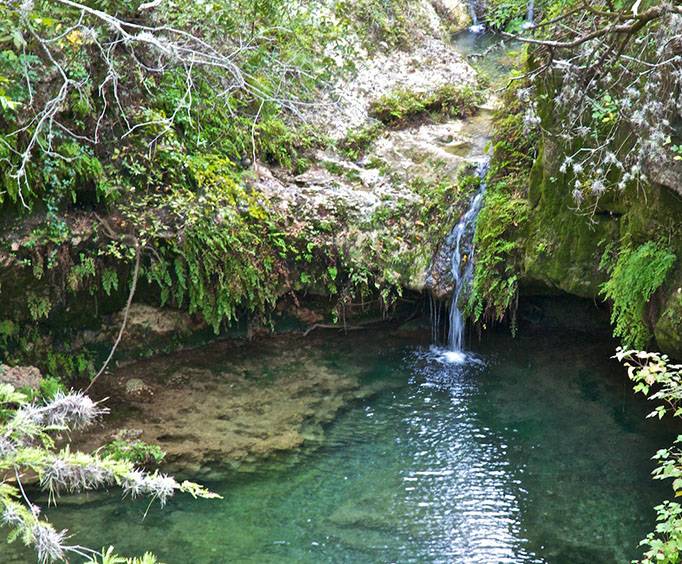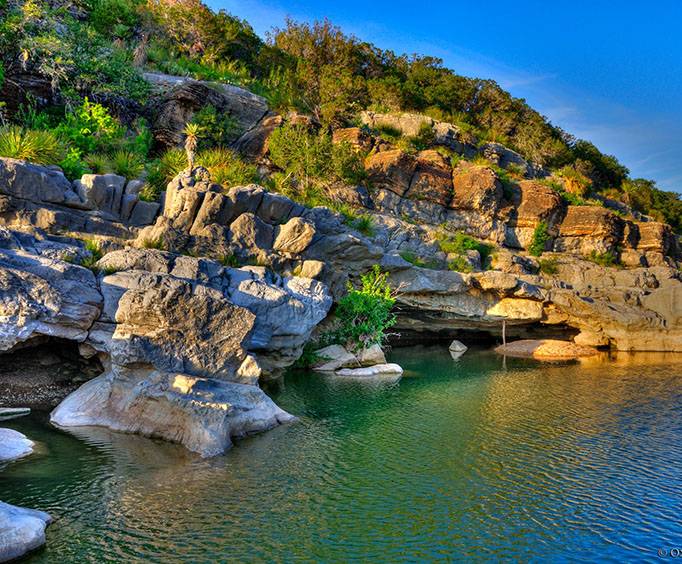 Pedernales Falls State Park near San Antonio, TX
2585 Park Rd 6026 Johnson City, TX 78636
Pedernales Falls State Park is a little less than an hour and a half from San Antonio, Texas. It is a place where giant pieces of limestone experience the flow of the Pedernales River over and around their majestic and beautiful formations. There are many ways to enjoy this natural Texas gem. The entrance fee is under $10, and children aged 12 and under get in free, making this an affordable family fun trip.
The Pedernales Falls may be viewed and photographed, but visitors are not allowed to climb on or swim in them due to safety issues. (Visitors should be aware of the river depth at all times as flash flooding is a danger if the river begins to rise.) There are parts of the Pedernales River that flow through the park where visitors may swim, float about, or cool off after a fun hike. If you get tired of hanging out by the water, try geocaching, camping, horseback riding, hiking, fishing, swimming, or looking at the local animals and plants. There is a bird blind and a butterfly garden for those who want to quietly enjoy nature.
Pedernales Falls is a state park that people of all ages can enjoy affordably. It is close to San Antonio, and 30 miles west of Austin, Texas. The Hill Country is one of the most desired places to visit in the Lone Star State, and Pedernales Falls State Park is conveniently located so that you can include it and other Hill Country attractions in your visit to this exciting part of the state.