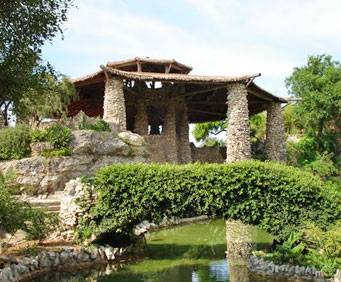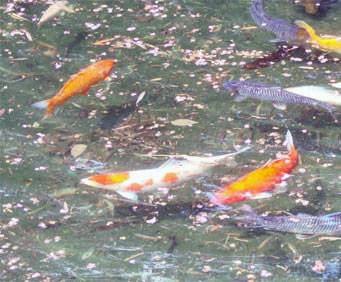 Japanese Sunken Garden in San Antonio, TX
3875 N St Mary's St San Antonio, , TX 78212
The Japanese Tea Garden, or Sunken Garden, is a beautifully decorated park, perfect for relaxation and some quiet time to yourself.
The Tea Garden is located at Brackenridge Park and is open, with free admission, from dawn to dusk every day. Pets kept on a leash and children are welcome to enjoy the beautiful landscapes of the park as well. Inside the garden, the Jingu House restaurant cooks up delicious meals, and the Pagoda and Waterfall are two breathtaking attractions.
The Jingu House was recently renovated late in 2011, and welcomes receptions, showers, parties and meetings. It is also the perfect place for a quick meal. Enjoy sandwiches, salads, Asian dishes and tea, then explore the grounds of the park.
By the entrance of the garden, and adjacent to the restaurant, the Pagoda stands as an open-air pavilion, with magnificent stone columns and an incomparable view of the waterfall and lily ponds. The Pagoda is perfect for those who want to a tranquil place to sit, or it's also a great location for weddings, vow renewals and other events.
The Waterfall offers another perfect option for a wedding ceremony, with its quiet and intimate location. A small platform, nestled comfortably inside a thicket of bamboo, stands in front of the waterfall in a scenic spot.