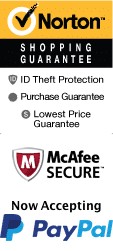 Pontoon and Tritoon Boat Rental
Ladies and gentlemen, prepare to embark on a pontoon or tritoon boat rental around the breathtaking Pensacola Beach. With crystal clear turquoise waters, sugar white sand, and picturesque scenery, you won't want to miss this experience. Have the best day of your life, gliding or cruising over the Gulf of Mexico and Santa Rosa Sound, enjoying the company of your family, friends, or loved ones.

Your rental includes a comfortable and well-maintained boat, with enough space for up to 12 guests. A captain's license isn't required, so you can navigate the boat yourself if you prefer. Life jackets, safety equipment, and fuel are all included in the rental price. Along the way, you might spot dolphins dancing in and out of the waves, sea turtles basking in the sun, and schools of fish swimming below the clear water's surface.

This activity is perfect for large groups, whether you're planning a family reunion, a birthday party, or a simple get-together with your pals. Spend your day of relaxation swimming, snorkeling, sunbathing, or fishing. Get some sun on the beach and indulge in a delicious picnic or barbeque before heading back to shore. Enjoy panoramic views of Pensacola Beach in a unique and unforgettable way.

Pensacola Beach is a top-rated destination on the Florida Panhandle, known for its pristine beaches, water sports, and family friendly activities. On your boat rental, catch a glimpse of the Pensacola Beach Pier, Fort Pickens, and the historic Pensacola Lighthouse. Take in the beautiful and natural surroundings as you make unforgettable memories with your loved ones.

In conclusion, there is no better way to experience Pensacola Beach than on a pontoon or tritoon boat rental. This activity will provide you with everything you need to feel right at home on the water. Don't miss out on this opportunity to make your stay in Pensacola Beach even more memorable. Book your rental today and explore the Gulf of Mexico waters in an adventurous and unforgettable way.
Options:
Pontoon Boat Rental 6 Hour
Available 6/12/2023 until 3/31/2024 View Detailed Schedule
Duration: 6 hours: Holidays and Special Events ExcludedTritoon Boat
Book Now!