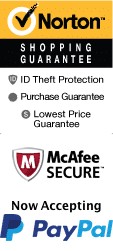 Transportation Guide for Orlando Florida, including Orlando International Airport (MCO)
A guide to several travel options throughout the Orlando area including airport, shuttle, taxi, public transit, limo, and car rental. This guide can help you plan the perfect Orlando Fl vacation packages.
Orlando International Airport (MCO)
Orlando International Airport (MCO) serves over 80 airlines, and is one of Florida's busiest ports into the 'Sunshine State.' This is an award-winning airport, with a shuttle system that carries you to your desired gate on the three-level main terminal. The 4th terminal features a beautiful skylight dome in the middle. In between flights, Orlando International Airport offers many choices of things to pass the time, including, a variety of shops, internet kiosks, 20 restaurants, six bars, and a micro-brewery. The airport has extensive facilities for disabled travelers, as well as, parking and ground transportation. Airport car rental and airport car parking are also offered.
Shuttle Vans
Shuttle Vans are offered by several companies including Beeline Ground Transportation and Mears Transportation Group, at a per person charge, with special rates for children. Some hotels offer free shuttles to and from Orlando International Airport.
Public transportation around Orlando, Florida
Public Transportation services are available on Level 1 of the main terminal. The Lynx bus system services Orange, Seminole, and Osceola Counties, and is prepared to take you throughout the city, even the Greyhound station, if needed.
Taxi Services to the Orlando Area
Many taxi companies are available the Orlando area, including Ace Metro/Luxury Cab, Diamond Cab Company, Yellow/City Cab, and more. Many taxis carry up to 9 passengers with no extra fee for extra passengers.
Chauffeured Limousine Services to the Orlando Area
Chauffeured Limousine's are also available at the rate of $50.00 to $85.00 per hour. Rates may vary.
Rental Car Companies that Service the Orlando Area
All major car rental companies are easily accessible from the Orlando International Airport, since Orlando is the largest rental car market in the world. Companies that service the Orlando area, including the airport, are Alamo, Avis, Budget, Dollar, L and M Car Rental, and National Car Rental, and many more. Rental cars offered at a variety of rates.
There are numerous options for your visit throughout the Orlando area. Ease of travel is one major factor of a vacation, so study the resources offered, and I'm sure you will find a way that best suits your needs and help you experience the awesome Orlando attractions.