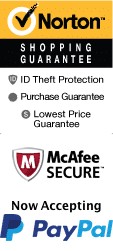 Fun Family Events and Festivals in Orlando, Florida
ORDERING INFORMATION
Book by Phone:
1-800-987-9852
Book Online:
There's more to Orlando, Florida than first meets the eye. It's a family destination, and the theme parks help to keep that true, however, when it comes to having a good time with the kids, you don't necessarily need to be at a theme park. Orlando is a happening place, and throughout the year, there are festivals and other events that keep this place interesting and exciting. It's true that a lot of the events and festivals are tailored to students on spring break, but there are still plenty that kids of all ages can enjoy. You can attend these events during your vacation with Orlando hotel and ticket package options.
There's the annual Zellwood Sweet Corn Festival, in Zellwood, Florida. Zellwood is located about 22 miles northwest of Orlando, and this festival is worth the short drive. You can enjoy arts & crafts, shopping, entertainment, and of course lots of sweet corn. There's live entertainment, souvenir shops, and booths full of all kinds of unique treasures.
On the next 4th of July, make plans to be at the Old Fashioned 4th of July Celebration in Kissimmee, Florida. It's free and open to the public, which may be the reason 35,000 to 45,000 people show up to celebrate with the residents of Kissimmee, each year. Afternoon activities include live bands (country, reggae, 50's, swing, and Latino) on various outdoor stages, street performers ( Uncle Sam stilt walker, jugglers, mimes, clowns, and other special characters), games and activities, food festival, contests, arts and crafts, misting tents, and a fireworks display. The event takes place at Lakefront Park, so bring a blanket or a lawn chair, and prepare yourself for evening full of fun and memories.
When the leaves begin to turn and you can feel a slight nip in the air, it's time for the Autumn Art Festival at Central Park in Winter Park, Florida. For more than three decades the Winter Park Autumn Art Festival has been providing a spotlight for Florida artists to truly shine with this annual event that attracts more than 40,000 visitors each year to see the showcased work talented artists. The festival will also feature live entertainment and hands-on activities to keep you busy in between browsing and purchasing art.
Just days after the Autumn Art Festival in Winter Park, Florida, the Celebration in the Park begins in Orlando. Grab the kids at meet thousands of other families at Lake Eola Park for live entertainment, incredible food, and more. Singers and musicians from Walt Disney World will be on hand to offer entertainment. An incredible fireworks display will light the skies above the park at night, and a variety of artisans will offer intrigue on the ground. Food vendors will offer delicacies from around the world, and your entire family will love getting involved in all of the exciting games at the park!
Lake Eola Park becomes your central location for family fun in the fall, with not only the Celebration in the Park but also with Fiesta in the Park. This free two-day event features hundreds of artisans, live music and other entertainment, food booths, children's activities and more! Locals and visitors alike can enjoy delicious food ranging from American hamburgers, Greek kebabs, Mexican tacos, pastries, and other types of cuisine. A special children's activity area offers crafts such as sculpting and painting, and the kid's themselves will love being a canvas for an expert face painter! Whether it's museum quality art you're looking for , souvenirs, or knick-knacks for the home or office, it's all here in Lake Eola Park.
As the holiday seasons grows nearer in Florida, events and festivals take a new turn. It may be warm here for the holidays, but you won't miss out on any of the carolers, parades, or shopping specials in Silver Springs, Florida. This is the largest event of the year for Silver Springs as each weekend the park lights up with twinkling Christmas lights and special events. Carolers will stroll the park spreading their cheer while local choirs also offer favorite holiday melodies. Special stage shows will be featured during the weekend extravaganza and, of course, Santa will make a trip down from the North Pole to see if you're being naughty or nice!
Another place to kick off the season is Winter Park, Florida with the Annual Christmas in the Park. This enchanting event will thrill the entire family as the centuries-old leaded-glass windows of the world-famous Morse Tiffany collection are lighted to kick-off the magic of the holiday season. An outdoor concert featuring holiday favorites performed by the Bach Festival Society choirs will follow this free event, which is ideal for families, couples and groups.
Of course, no Florida holiday season would be complete without the Citrus Parade in Orlando. Thousands of people will line the streets for spectacular marching bands from across the country along with your favorite theme park characters, as well as beautiful colorful floats that will wow the crowds.
As the holiday seasons comes to an end, so does the year. This is not only a time to look back and reflect on things we've accomplished and think of things we intend to accomplish in the future, but it's a time to party. New Years Eve is a worldwide celebration so make Orlando your headquarters, this year. Whether its SeaWorld, Universal Studios, Disney World or simply the downtown streets of Orlando that peaks your interest, the Orlando area offers the perfect time for everyone this New Year's Eve. Bring the entire family to one of the many theme parks, party with the buddies at Jimmy Buffet's Maragaritaville or have a romantic evening strolling the streets Downtown Disney hand in hand. The way to spend New Year's Eve is up to you, but the place to do it at has got to be Orlando.
There's a ton of stuff to do and a million different ways to entertain the family in Orlando. IN addition, the Central Florida Fairgrounds features a variety of events through the year. Deciding on what to do tends to be the biggest problems for vacationers, but aside from doing the usual visitor things like the theme parks, take a day or so to soak up a little local culture at one of the many events and festivals.