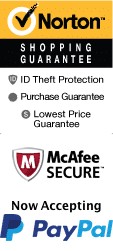 Looking for a spine-tingling experience during your trip to Orlando? Consider taking the Sanford Ghost Tour, a guided walking tour that takes you through the historic streets of Sanford, Florida, while regaling you with tales of the city's most haunted landmarks and eerie legends.

Lasting approximately two hours, the tour covers a distance of about one mile and is led by an experienced guide who is both knowledgeable and entertaining. You'll visit several of Sanford's most infamous sites, including the abandoned Mayfair Hotel, the historic First Street Cemetery, and the eerie grounds of St. Johns River. Along the way, you'll hear true stories of ghostly encounters, unexplained phenomena, and chilling legends that will leave you unsettled.

In addition to the fascinating stories and unique insights into Sanford's history, the tour also offers visitors the chance to see some of the city's most beautiful architecture. Sanford boasts 19th-century storefronts, Victorian-era homes, and art deco buildings that have been beautifully preserved. Thanks to the relaxed pace of the tour, you'll have ample opportunities to snap photos and take in the stunning sights.

History buffs, ghost enthusiasts, and anyone looking for a memorable and unique experience in Orlando will love the Sanford Ghost Tour. The tour takes place rain or shine (though it is recommended to bring rain gear on wet days), and comfortable shoes are recommended as the walk can be a bit uneven in spots. Book your tickets in advance to secure your spot - this is a tour you won't want to miss!
Book Now!