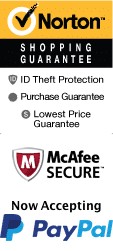 Union Station in Nashville was founded in 1900 as a railroad terminal that served eight railroads.
It was built West of downtown and served passengers until 1979. The station is a beautiful Victorian style building that is now home to a hotel of the same name. It features a tower that once contained an early version of a digital clock, but was replaced by an analog clock when the belts to fix it were not available during World War I. The tower used to feature a statue of the Roman god Mercury in bronze, but the statue fell in 1951 during a violent storm.
The station remained in service until 1979, when Amtrak took on the main service to passengers and reduced the traffic through the station greatly. After its closing, the station was no longer used for any purpose. The National Regeister of Historic Places attempted to redevelop the station, but got little support. In 1980, plans to convert the station into a luxury hotel were approved.
The Union Station Hotel that now occupies the building offers a variety of room options for guests including suites. Each charming guest room has marble features and offers modern amenities. Overall, there are 125 guest rooms and 12 deluxe suites in the hotel, some with upgraded amenities.
The hotel also hosts events throughout the year and is a popular destination for wedding receptions because of the historic atmosphere and Victorian features. They also have an extensive catering menu for events, making the venue a popular place for conventions.