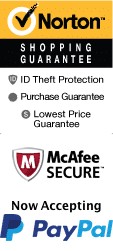 Founded by legendary musician Ernest Tubb, The Ernest Tubb Record Shop has been providing country, gospel, and bluegrass music products for more than 58 years.
A great choice for any music lover or collector, the shop specializes in hard-to-find videos, DVDs, cassettes, and books. It doesn't matter what genre or title you are looking for , this is a great place to start looking, and you are certain to find something interesting.
In addition to all the unique items available, visitors can also tour The Green Hornet, the tour bus occupied by Tubb and his band from 1970 - 1979. The bus traveled all over the country including 48 states and Canada. Today, the big green bus is on display for visitors to enjoy.
Reviews

Wowgold

✓
Verified Traveler
Fabulously, i valid hit 60 and am actually pocket on gold for the treatment of my 60 epic ground mount. I programme to toe-hold around 500-1,000 . Anyone know of any to do so? Thanks