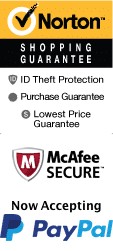 "Athens of the South" Offers Greek Experience in Nashville, TN
ORDERING INFORMATION
Book by Phone:
1-800-987-9852
Book Online:
Aside from it's country music-inspired nickname "Music City, USA," Nashville is also known around the country as the Athens of the South or Nashville Athens. With Greek-inspired architecture, exact replicas of The Parthenon & the statue of Athena, and fantastic Greek dining, there are plenty of sites and landmarks to enjoy during your getaway to the world of the ancient Mediterranean.

The Parthenon in Nashville
Completed in the 1920s, this replica of the mighty Parthenon that once stood high over the streets of at the Acropolis in Athens, Greece is the only place in the world where you can see how this classical structure once looked. The mighty bronze doors that lead into the Parthenon at both ends weight in at 7.5 tons each! Anyone with an interest in Ancient Greece or mythology will find hordes of information regarding the original Parthenon, as well as finding interested tidbits about the construction of the replica. A permanent art gallery is also housed within the towering structure, and features more than 60 19th and 20 century works by American artists.

Statue of Athena in Nashville
Located at the Parthenon, the Statue of Athena - the Greek Warrior Goddess of Wisdom - stands at nearly 42 feet tall and weighs an estimated 12 tons. In her stands a statue of the Greek Goddess of Victory, Nike, which stands 6 feet, 4 inches tall. The statues were completed in 1990, although it wasn't until recently that the Athena statue underwent the gilding process which brought the 23.75 karat gold leaf details to the dress and helmet of the statue. Be sure to bring along a camera and snap several photos with your family in order to capture the truly massive size of this incredible replica of the original Athena Parthenos statue in Athens.

Belle Meade Plantation in Nashville
Belle Meade Plantation is a picturesque example of Greek Revival architecture in Nashville. The antebellum mansion was completed in 1853, though the structure itself was modeled after the architecture of Ancient Greece. Elements of the Greek Revival style at the Belle Meade Plantation include the entry porch with six columns, narrow windows around the front door, bold moldings, and a symmetrical shape. Greek Revival architecture was popularized in the mid-19th century, as Americans celebrated the democracy of Ancient Greece after interest in British history fell due to the War of 1812. Anyone with an interest in architecture, Ancient Greece, and, of course, American history will not be disappointed with a visit to the Belle Meade Plantation!
With so many great attractions, activities, and comfortable luxurious hotels in the area, you and your family for your next vacation to Nashville.