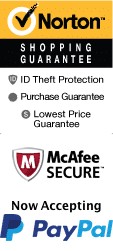 The Neighborhood Hop On/Off Tour
108 1st Ave S Nashville, TN 37201
1-800-987-9852
Chat Now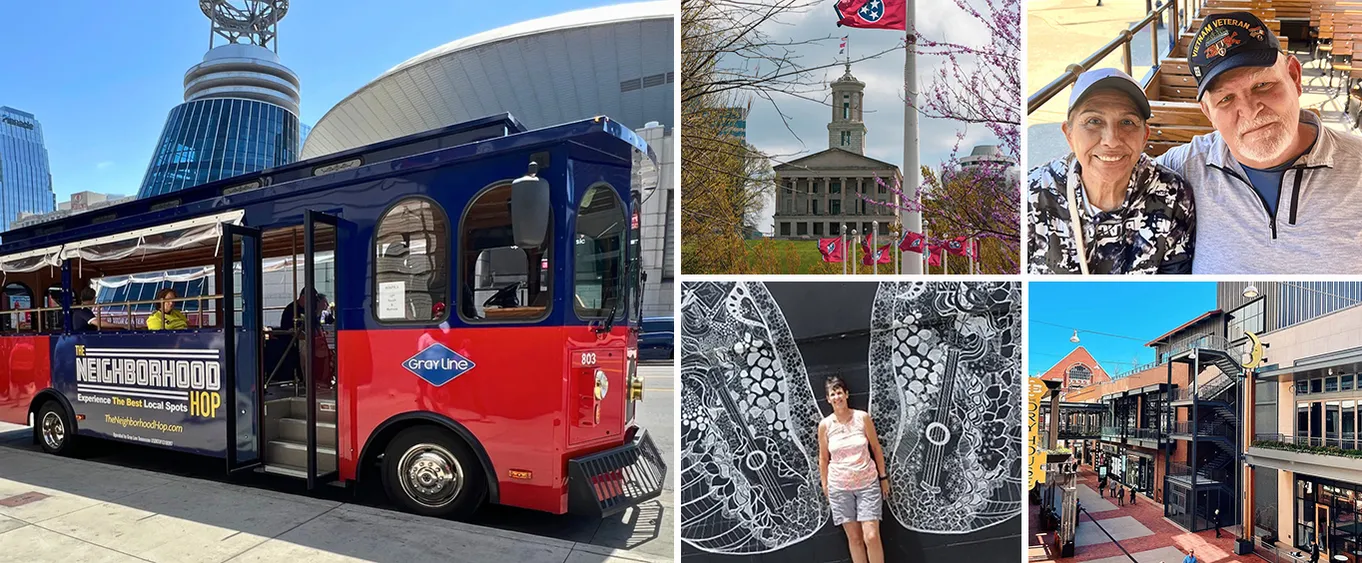 Nashville, TN is one of the most exciting and intriguing cities in the country, and visitors will have an amazing time getting out and experiencing the Neighborhood Hop On & Hop Off Tour, a sightseeing adventure that takes them to see some of the most iconic places in the city. Don't miss out on the fun!
About the Tour
This bus tour is certain to be a blast, allowing guests to explore Nashville, TN in a fun and convenient way. With hop on / hop off abilities, guests can get out and explore each site to their heart's content. The tour takes guests through some of the most exciting neighborhoods in the city, allowing them to stray off the beaten path and explore something new. Along the way, they will be able to learn all about the landmarks and locations from their knowledgeable local guide. Get out and explore neighborhoods like East Nashville, the Gulch, Downtown, Bicentennial Park, and Capitol View. Your ticket is good for the entire day, so you will have plenty of easy ways to get out and explore all of Nashville's amazing places.
The Stops
Get out and explore all of these great places. With the Hop On / Hop Off pass, guests can ride the bus to these various spots and spend as much time as they wish at each of the stops. From the Gulch to Downtown, you'll find something amazing to explore. The stops include: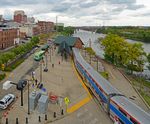 Stop at
Riverfront Train Station
his rail station is historic as it was built in 1902. Here, visitors will be able to witness the beginnings of Nashville's expansion and see the amazing railways.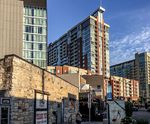 Stop at
The Gulch in Nashville
Perhaps one of the most historic places in the city, the Gulch is full of amazing history to explore. This upscale neighborhood is home to some amazing shops and restaurants. It also feastures the Station Inn, a popular club, and some of the coolest landmarks in the city.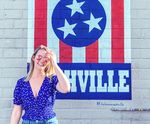 Stop at
12 South Neighborhood in Nashville, TN
This colorful residential neighborhood has so many great places to explore. You will find an array of fine-dining options, plenty of brilliant boutiques, and the 'I Believe In Nashville' mural. Some of the nearby restaurants include 12 South Taproom, The Butter Milk Ranch, and bartaco.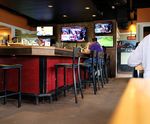 Stop at
3rd & Home Sports Bar
This stop not only takes you right in front of the Third and Home bar with an awesome ball park attached, but it also gives guests easy access to the rest of Germantown. See some historic places and enjoy all of the fun of Germantown and beyond with this stop.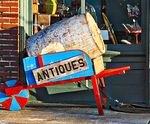 Stop at
8th & Melrose Neighborhood in Nashville, TN
Get out at 8th & Melrose to experience some stylish restaurants and shopping opportunities. Some of the places in this neighborhood include Zanies Comedy Club, Gruhn Guitars, and Starland Vintage & Unusual. You can also check out local bakeries and restaurants like the Smiling Elephant.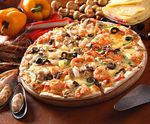 Stop at
BoomBozz Craft Pizza & Taphouse in East Nashville, TN
Grab a slice of pizza and sip on some delicious craft beers at BoomBozz, a welcoming pizza restaurant and taphouse. It is a great place to grab a bite to eat!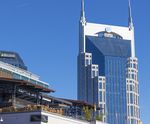 Stop at
Fifth + Broadway in Nashville, TN
For those who love shopping, guests will love a stop at Fifth and Broadway. Here, guests will find a bustling shopping mall full of great stores and restaurants. Find some amazing deals and treat yourself to a shopping spree!
With so many places to explore in Nashville, TN, this Hop On / Hop Off bus tour gives guests plenty of opportunity to learn about the city. Along the way, your guide can answer any questions you may have. Each of these stops has something amazing to offer, whether you want to go sightseeing or would rather spend the day shopping or exploring local restaurants. Add this fantastic Neighborhood tour to your itinerary to have a brilliant time in the city. Plus, you can combine these tickets with other Nashville attractions or a hotel option for a memorable stay.
Reviews
Kristi Ronnquist
Vernon, BC
✓
Verified Traveler
Our driver was great. Very friendly and chatty. We were the only people on the trolley and decided to stay on the entire ride. We were confused from the beginning as the brochure we were given was for the orange and green trolleys and we went to their kiosk only to be told it was the wrong place. We were directed to the correct place and did get on the trolley, but this was disappointing to us.
Frequently Asked Questions for The Neighborhood Hop On/Off Tour:
What methods of transportation does the The Neighborhood Hop On/Off Tour use?

Climate-controlled bus.

Approximately how long does the The Neighborhood Hop On/Off Tour last?

The loop in its entirely lasts approximately 1 hour, but guests can ride the bus from 9 AM until 5 PM.

For what ages is the tour appropriate?

Great for all ages.

Is photography / video recording allowed on the The Neighborhood Hop On/Off Tour?

Yes.

Is the The Neighborhood Hop On/Off Tour handicap accessible?

Yes.
Book Now!