Patty Loveless At Grand Ole Opry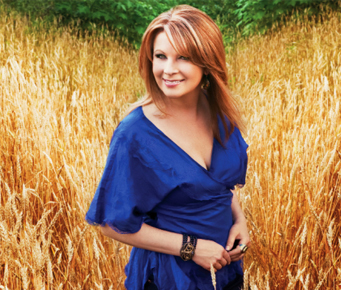 Born in January of 1957 just outside of Pikeville, Kentucky, Patty Loveless has moved on to become one of the most popular female country singers. She first became interested in music when she was very young. When she was twelve, she moved with her family to Louisville, Kentucky, where her older sister performed frequently at small clubs with her brother Roger in the "Swinging Rameys." In 1969, after hearing her siblings perform on stage, Patty's aspirations as a performer began as well. That same year, Dottie retired from performing and Roger convinced Patty to take the stage for the first time. From there, the two began singing together in several clubs.
In 1971, Roger took Patty to Nashville, after growing up listening to the Grand Ole Opry. There, he introduced his sister to Porter Wagoner of The Porter Wagoner Show. Wagoner then introduced them to his singing partner, Dolly Parton, and invited Patty to travel with the two of them on weekends during the summer. In 1973, artists Bill Anderson, Connie Smith, the Wilburn Brothers and Jean Shepard were scheduled to appear in a touring Grand Ole Opry show in Louisville Gardens. When Jean Shepard was caught in a flood, Patty and Roger took the stage for approximately fifteen minutes, giving Loveless the first of what would become many appearances at the Grand Ole Opry. In 1988, Loveless was invited to become a member of the Grand Ole Opry.
After graduating high school, Patty became a full-time member of the Wilburn Brother's band as the lead female singer. In 1985, she moved back to Nashville, where she received a recording contract with MCA and stared her career. Over the next few decades, Loveless released over a dozen studio albums and nearly fifty singles. Nearly all of her singles have charted on the U.S. Country charts, including several Top 10. Her singles "Timber, I'm Falling in Love," "Chains," "Blame It on Your Heart," "You Can Feel Bad" and "Lonely Too Long" peaked as Number One hits.
Loveless has also collected a number of awards in addition to her Grand Ole Opry induction. She has also been inducted into the Georgia and the Kentucky Music Halls of Fame. She has been named the Top Female Vocalist twice by the Academy of Country Music, as well as the Favorite New Country Artist by the American Music Awards. She has a few CMA awards to her name and two Grammy Awards, for Best Country Collaboration with Vocals for "Same Old Train" and Best Bluegrass Album for Mountain Soul II.
Newsletter Signup
Signup to be notified when new dates are added:
Patty Loveless has
no current dates
scheduled at Grand Ole Opry.
Click here
for complete schedule. Sign up for newsletter to be notified when dates are added.