Keni Thomas At Grand Ole Opry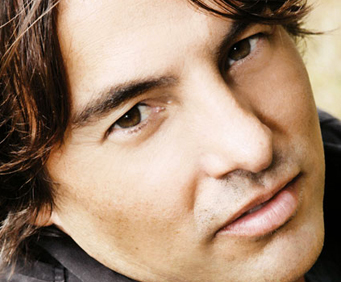 Born in Gainesville, Florida, country singer and songwriter, former United States Army Ranger and current motivational speaker Keni Thomas first started his musical career when he formed the band Cornbread. With the band, he performed in and around the Columbus, Georgia area and the band made a name for itself during the mid- to late-90s. With Cornbread, Thomas has released three albums. Under his own name, he has released an additional three, and four singles.
Thomas' singles "Not Me" and "Gloryland" both peaked in the Top 60 on the Country charts, at Forty-Seven and Fifty-Six, respectively. He has released two additional, non-charting singles: "Shreveport to L.A." in 2008 and "Gunslinger" in 2009.
Thomas and his band, Cornbread, appeared in the movie Sweet Home Alabama, singing Lynyrd Skynyrd's "Sweet Home Alabama."
In 1991, Thomas enlisted in the army, for which he served as a ranger, later attaining the rank of Staff Sergeant. After leaving active duty, he began working as a youth counselor and, later, a motivational speaker, drawing on his experiences in the army. He donates some of his proceeds on record sales to the Hero Fund, a fund that raises money to the Special Operations Warrior Foundation. The foundation provides college scholarships and financial aid to the children of deceased and wounded Special Operations soldiers.
Newsletter Signup
Signup to be notified when new dates are added:
Keni Thomas has
no current dates
scheduled at Grand Ole Opry.
Click here
for complete schedule. Sign up for newsletter to be notified when dates are added.