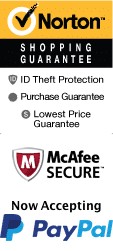 ICE! at Gaylord's Opryland Nashville
Location: Gaylord Opryland Events Center, 2800 Opryland Drive Nashville, TN 37214
ICE! at Gaylord's Opryland Nashville has finished it's 2020 season. 2021 details will be released in the fall of 2021.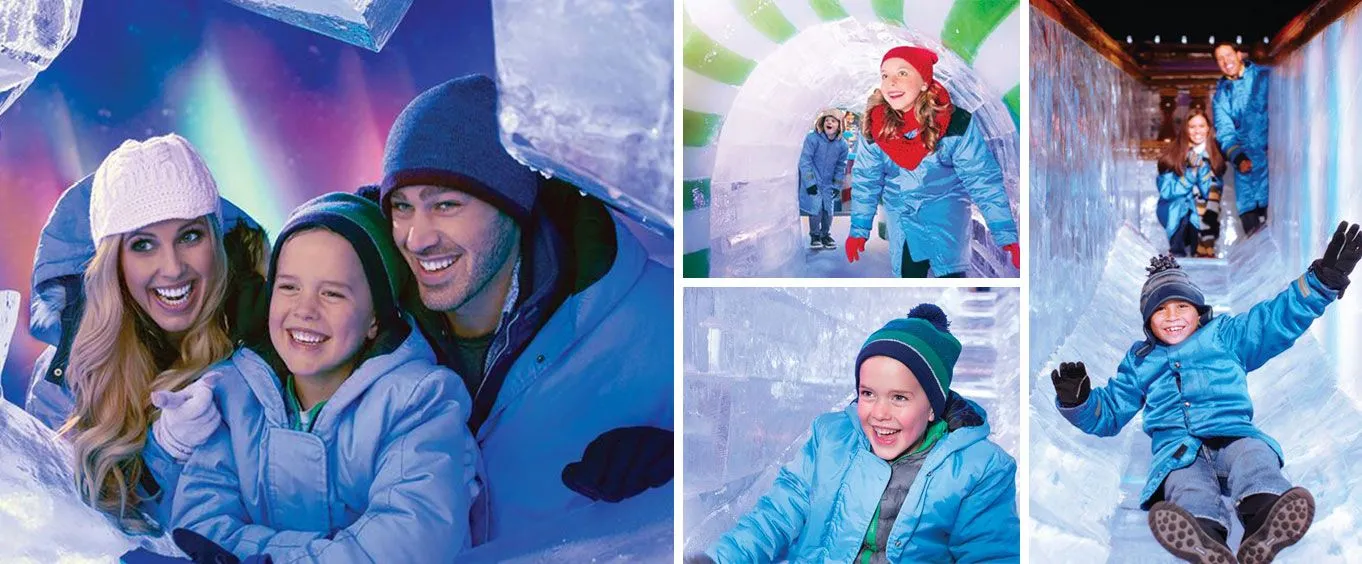 Step inside a real-life winter wonderland Christmas attraction with 'A Christmas Story at ICE!
Located at the Gaylord Opryland Resort & Convention Center, Gaylord Opryland ICE at Gaylord Opryland is an incredible dreamland sculpted from two million pounds of delightfully colored ice enclosed in a 40,000 square-foot refrigerated events center! This festive event is a must-see for families in the Nashville area during the holiday season, and this year guests will experience the delight of walking through the classic Christmas show, A Christmas Story, depicted in sculptured ice.
Explore the fantastic retelling of the famous Christmas classic as created by talented artisans! Beloved scenes from the story are brought to life through brilliant ice sculptures in this incredible holiday attraction. You'll see famous scenes such as the flagpole dare and watch the incredible artists creating sculptures in the ice carving zone.
You'll also be treated to a traditional nativity scene, created entirely of sparkling crystal clear Nashville ice. And you can even choose to slip down a two-story ice slide if you're feeling up to it.
Created from two million pounds of ice, ICE! is a hands-on, whimsical winter attraction where guests will be amazed by brilliantly colored, three-dimensional ice sculptures! The Opry Mills ice sculptures are sure to be an amazing sight. Keeping guests warm throughout this incredible ice palace, ICE! supplies complimentary parkas with hoods.
Adults and children alike will enjoy the wonderment of this frosty holiday attraction, so don't miss out on your opportunity to enjoy ICE! at the Gaylord Opryland Resort & Convention Center!
On the Blocks ICE! Bar

Adults 21 and up will enjoy this whimsical bar that serves up some of the best chilled alcoholic beverages. Experience the unique ambiance of the On the Blocks ICE! Bar alongside fantastic music and one-of-a-kind photo opportunities while you treat your tastebuds to a sample of Johnny Appleseed's sweet cider, poured through the channel of a cold ice luge. It's even gluten-free! If cider isn't your thing, try the special Block Buster drink and take the souvenir glass home with you.
Appropriate Dress

As the activity is only 9 degrees Fahrenheit, all guests are provided with calf-length, hooded parkas to keep them warm, and these are available in all sizes, including children and infants. Long pants and closed-toe shoes are required, but boots are not necessary, as all pathways are carpeted. For your convenience, wear comfortable walking shoes. Bare feet, stocking feet, sandals, slick-soled shoes, high-heeled shoes, and all other footwear that is inappropriate for cold slippery surfaces should not be worn on the optional ice slides.
Wheelchairs and strollers are permitted at this activity!
Reviews

Christmas Mom
Madisonville
✓
Verified Traveler
Neat but underwhelming and overpriced.

Melwin Mathew
Spring, TX
✓
Verified Traveler
Very cool exhibit. Awesome christmas theme...
Tip: Bring gloves!

Jean Watson
Tupelo, MS
✓
Verified Traveler

Sandra Davis
Murfreesboro, TN
✓
Verified Traveler
My daughter and family were here from wyoming and really enjoyed ice. We had a great time.
Frequently Asked Questions for ICE! at Gaylord's Opryland Nashville:
Approximately how long could a customer plan to spend at ICE! at Gaylord's Opryland Nashville?

Most guests spend 1.5 hours in the attraction.

Is photography & video recording allowed?

Both photography & video recording is allowed.

For what ages is ICE! at Gaylord's Opryland Nashville appropriate?

Attraction is appropriate for all ages.

Is parking available at ICE! at Gaylord's Opryland Nashville? Is it free?

Yes, complimentary parking is available while attending ICE!