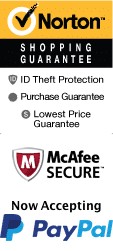 Passive Park near Myrtle Beach, SC, is a park where you can go to relax and spend time enjoying the beauty of the area.
There's a spacious playground for children to enjoy and several benches to sit on while you're watching others at the park. The attraction is within a short distance of the beach, making it a popular destination for those who don't always want to spend time on the sand.
When you arrive at the park, one of the first things that you'll see is a large memorial for veterans. A flag is located in the middle of the memorial along with various plaques that are positioned on a brick surface. There is also a fountain in the center of the memorial. Picnic tables can be used for special events, such as picnics or birthday parties. A gazebo offers a comfortable area to sit and stay out of the sun. Areas of the park can be reserved for larger events if there will be a lot of people who attend. Equipment for children includes swings, slides, and a jungle gym. The playground is located in its own area of the park to provide a safe location for children to enjoy.
When you're in Myrtle Beach and you don't want to spend time on the beach, visit Passive Park. From shelters to walking trails, there is a little bit of everything for all ages to enjoy. The park is located near some of the larger shopping centers as well, such as Tanger Outlets.