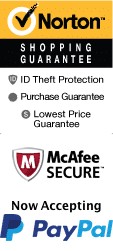 North Myrtle Beach Park and Sports Complex near Myrtle Beach, SC
150 Citizens Circle, Little River, SC
The North Myrtle Beach Park and Sports Complex near Myrtle Beach, South Carolina is a 162 acre recreation facility.
This park features a number of sports fields, trails, and other outdoor recreation opportunities. It is located just off Route 31.
This complex was built to accommodate a wide variety of sports and activities. The northern part of the park has six fields for both baseball and softball games, and even has batting cages for players to get in practice swings before their games. At the southern end of the park there are eight soccer fields, which can also be used for lacrosse games and Frisbee. Because of all these fields, the North Myrtle Beach Park and Sports Complex is able to host several sports tournaments during the year. But there is much more to do at this complex than sports. There are walking and biking trails, playgrounds, picnic areas, a ten acre meadow with a Veterans Memorial and an amphitheater, and two dog parks, one for large dogs, the other for smaller ones. Some of the more unique features of the complex are a zip line in the trees and Shark Wake Park at the lake with floating obstacle courses and cable wakeboarding.
The North Myrtle Beach Park and Sports Complex near Myrtle Beach opened in 2014 at a cost of $15 million. This is the premier spot in the city for recreation sports or anyone looking for enjoyable outdoor activities. Be sure to check out the complex when visiting the Myrtle Beach area.