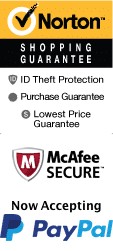 Myrtle Beach is more than just a tourist destination in South Carolina.
It's over 60 miles of beautiful sand, fun, and sun along with several attractions that can keep your days filled with excitement. When you arrive at Myrtle Beach, you're greeted by the salty ocean air and an abundance of hotels to choose from as checking into a room is often the first step of your visit.
After you've located a hotel in Myrtle Beach, you can begin exploring the area. The first thing that many people do is walk out onto the beach to listen to the waves of the Atlantic Ocean and to get an idea for where things are located. There are several piers that you can walk on if you want to get a closer look at the water at a distance away from the shoreline. Many piers allow you to fish as long as you have the proper license or as long as you purchase a license in the office. You'll also find that there are restaurants located near the piers. A fun way to view Myrtle Beach is in a gondola on the SkyWheel. This is a large wheel that provides a beautiful view of the sand below and the ocean in front of you. The wheel is illuminated with colorful lights at night.
Aside from walking on the sand at Myrtle Beach, there are numerous attractions and restaurants to enjoy as well. Before doing anything else, take a short walk on the beach so that you can enjoy the sights and sounds for at least a short time. While you're in the area, consider taking a helicopter ride over the beach for a birdseye view.