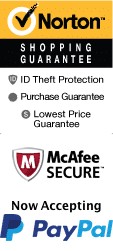 McLean Park in Myrtle Beach is a wonderful place to venture to if you don't want to spend all your time on the sand.
However, it's only a few blocks away from Ocean Boulevard, which is one of the main roads through the city. There's a range of activities for all ages to enjoy, including a large playground for children.
A prominent feature at the park is a large fountain located in the center of a pond. The playground features everything from swings of all sizes to numerous slides. There's a large open area where you can run around and play with each other while at the park. Shelters are available that you can reserve for special events. This is a location where many people sit and enjoy the breeze from the ocean along with the beautiful views of the trees in the park. Lighting in all areas allows for a safe location if you want to visit in the evening. When you're walking around, you might spot a duck or a goose swimming in the water. Tennis courts are located at the park as well as a basketball court for those who want to play a game or two.
When you just don't want to sit on the hot sand at the beach, take a stroll around McLean Park. There's something for all ages to enjoy, such as a playground and a gazebo that looks out over the pond. The park is located near one of the busiest roads in the area, making it easy to do a little shopping when you leave.