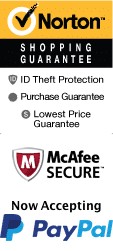 Sleep Inn near Outlets
108 Waccamaw Pines Dr Myrtle Beach, SC 29579
1-800-987-9852
Chat Now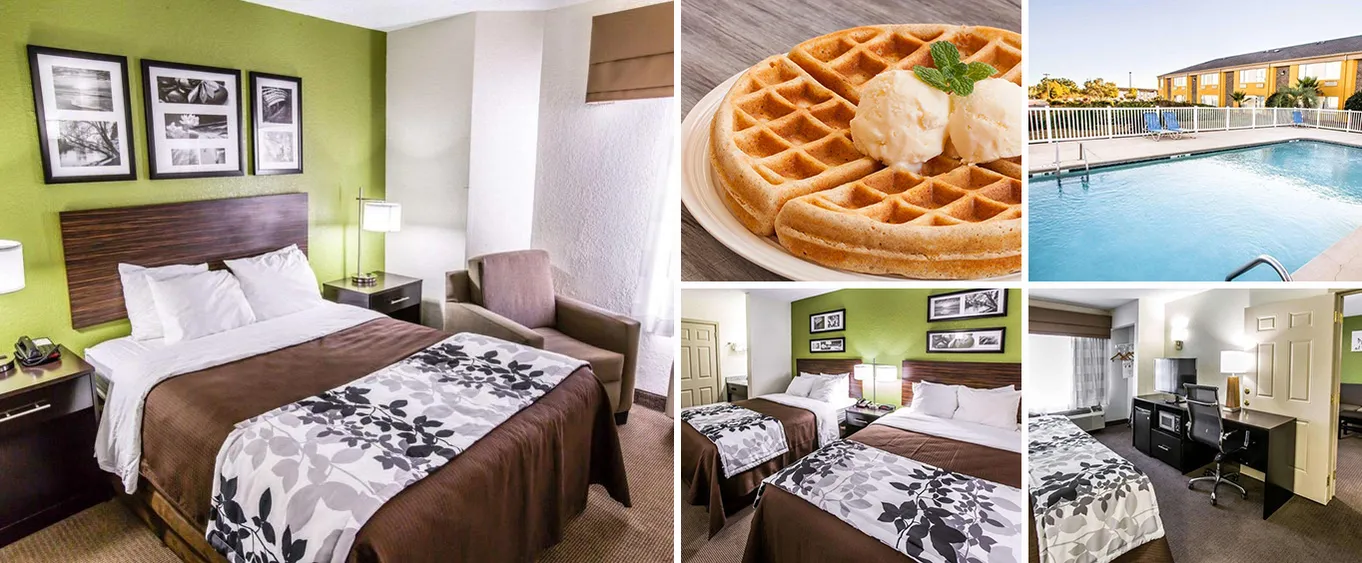 Sleep Inn near Outlets is a perfect place to stay for a vacation. It's close to everything, as well as close to the flight level of the Charlotte-Mecklenburg Airport. Plus, it's close to major highways and airports. You'll have all the essentials here, from a seat for two to include amenities like a washer and dryer. And, when you're there, it's close to many restaurants and theaters.
About the Hotel
After spending the day exploring Myrtle Beach and the surrounding areas, guests can return to the hotel to enjoy a variety of fantastic amenities. You can enjoy free wireless internet access from your computer or smartphone when you stay here. In addition to this, you can also enjoy a free continental breakfast every morning before you head out for the day. The hotel also maintains a great outdoor pool for those who want to get in a swim or two during their stay.
About the Rooms
The Sleep Inn & Suites Waccamaw Pines rooms are spacious and modern. Each room has a queen-sized bed with an in-room safe, a work desk with a chair, a 42" LCD TV with premium cable channels and pay movies, and a mini-refrigerator. Waccamaw Pines! It's the perfect place to rest and call it own. Whether you're looking for a short or long stay, you will find everything you need for smooth travels at the Sleep Inn near Outlets.
As well as offering Myrtle Beach lodging and vacation packages, the site offers great attractions like the Pirate Dinner Show, Ripley's Aquarium Myrtle Beach Aquarium, Wonderworks Myrtle Beach, Family Kingdom Amusement Park, and Myrtle Beach Excursions.
Location Highlights
The Sleep Inn & Suites Waccamaw Pines is a tranquil hotel nestled in a prime location in Myrtle Beach. It offers easy access to the main area's attractions, as well as shopping and dining opportunities. You can head to the Myrtle Beach Mall or Coastal Grand Mall, both located nearby, and indulge in a shopping spree. For a quick snack or to refuel your car, convenience stores and gas stations are plentiful in the area. You can try the Authentic Mexican cuisine at La Poblanita, Famous Dave's Barbeque, or hot wings at Hooters. Alternatively, swing by Brewery Park at Dunes West for a refreshing beer, pizza, and live entertainment. Enjoy the lush greenery at the nearby Waccamaw National Wildlife Refuge and explore the boardwalks for a chance to spot the local wildlife. With so many options at your fingertips, Sleep Inn & Suites Waccamaw Pines is the perfect launching point for your Myrtle Beach visit.
Book Now!