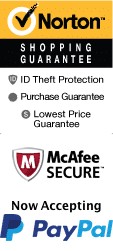 Econo Lodge Conway SC
1101 Church St #501 Conway, SC 29526
1-800-987-9852
Chat Now
Econo Lodge Conway SC
Econo Lodge Conway SC is the perfect place to reside while visiting the Myrtle Beach area. It's close to the city center, and there's also a lot of creature comforts so everything you need is right here. It is an awesome selection for your Myrtle Beach area itinerary.
About the Hotel
Econo Lodge Conway is located in the heart of downtown Conway, SC. We are close to restaurants, and shopping centers so you can do everything that makes the area so special. If you're looking for a place to relax after a long day of exploring the city, this is a perfect choice. The hotel also has a bar with a pool table and darts, so you can spend your time there enjoying yourself. Econo Lodge Conway is the perfect choice for your stay in Conway. It offers a great location, with all the services you need. The hotel's friendly and knowledgeable staff can help you during your stay, and they can even help you get some ideas for your getaway. The hotel has great rooms as well as an on-site restaurant, a clean and welcoming lobby, 24-hour staff, and other perks. If you're looking for a place to stay while visiting Myrtle Beach and the surrounding area, look no further than Econo Lodge Conway and make your reservation today.
Rooms and Amenities
The Econo Lodge Conway offers standard rooms with king-size beds and private bathrooms completed with showers, hairdryers, and TVs. Our guests have access to all of the facilities during their stay. The hotel also offers suites that are perfect for corporate events or family get-togethers. Guests will be able to relax in comfortable beds and fresh sheets in the evening. They can also enjoy a remarkable array of amenities to make their stay a great one.
On-site Restaurant
We're proud to offer a full-service restaurant, where you can enjoy your meal in a relaxing environment. Our restaurant offers American and international cuisine, so everyone will find what they like.
If you're looking for a clean, comfortable, and affordable hotel, then look no further than Econo Lodge Conway. As well as offering Myrtle Beach lodging and vacation packages, the site offers great attractions like the Pirate Dinner Show, Ripley's Aquarium Myrtle Beach Aquarium, Wonderworks Myrtle Beach, Family Kingdom Amusement Park, and Myrtle Beach Excursions.
Reviews

Carla Lalonde
Fort Lauderdale, FL
✓
Verified Traveler
For the price, would definitely recommend!
Location Highlights
Nestled in the charming town of Conway, South Carolina, the Econo Lodge offers a prime location with a myriad of local attractions and conveniences nearby. For those in need of groceries or essential items, a Food Lion and Walmart are just a stone's throw away. Meanwhile, shoppers can indulge in trendy boutiques and craft malls just a short drive from the hotel. Hungry travelers will find an array of delicious eats around town, like the famous shrimp and grits at Rivertown Bistro or juicy burgers at Crady's Eclectic Cuisine. Be sure to save time to explore the lush natural beauty at Waccamaw National Wildlife Refuge or take a stroll through Conway Riverwalk. With so many options for fun and relaxation, this hotel's location is truly the perfect getaway spot.
.
Book Now!