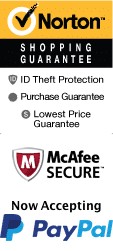 Dublin's Irish Tenors
Location: The Asher Theatre and Conference Center, 3237 Waccamaw Blvd. Myrtle Beach, SC 29579
Dublin's Irish Tenors has closed and is no longer available.
See Dublin's favored Irish performers live in Myrtle Beach for a magnificent variety show! The Asher Theatre presents an amazing production starring Dublin's Irish Tenors. This live concert event is perfected for the entire family and gives guests of all ages the opportunity to witness the talent and energy of these heralded stars.
This group has been entertaining for years, and they have tons of experience and an eclectic repertoire of music to bring to the Myrtle Beach stage. This show is sure to impress with tons of magical harmonies and classic hits from genres such as jazz to opera, pop, and, of course, classic Irish favorites. You do not want to miss out on this show.
The Irish Tenors are the all-male half of the group. This troupe is known for their renditions of songs such as 'Danny Boy', 'You Raise Me Up', 'Nessun Dorma', 'That's Life', 'Hey Jude', and more!
Head to the Asher Theatre, Myrtle Beach's newest and most spectacular modern venue in the entertainment scene! This delightful and modern theater brings Vegas and NYC-style acts right to the Grand Strand. Enjoy these new, hip and exciting shows in a family-oriented atmosphere. The theater was also nominated, for the 2nd time, for Best of the Grand Strand by WMBF-NMB news as well as for Best on the Beach by the Sun News.
Do not miss out on hearing some spectacular music with an Irish twist. For a limited time, patrons can see Dublin's Irish Tenors right in their own backyard at the Asher Theater! Go to tons of other shows and attractions in the area when you vacation There are so many remarkable things to see and do in this beautiful coastal oasis.