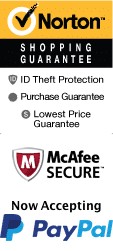 50's Dance Party
4750 Hwy 17 S. North Myrtle Beach, SC 29582

50's Dance Party is no longer playing.


The show lasts approximately 2 hours.

Appropriate for All Ages

Handicap Accessible
Revel in an exhilarating evening of wonder at the Alabama Theatre in Myrtle Beach, SC. This exciting musical endeavor allows guests to enjoy some of the most coveted music of all time, all displayed live! Do not miss out on some awesome music and tons of fun wih the finest of Broadway on the Beach. Adding this show onto your time in the East Coast region is certain to help you make some brilliant new memories.
This show centers around the extremely masterful John Mueller. John is a practiced singer and guitar player who is sure to delight audience members with awesome tunes from the 50s and beyond. Tap along with favorites from the likes of Buddy Holly, the Bi Bopper, and Ritchie Valens. The show lasts approximately two hours, and will entertain all ages! So whether you grew up during the hot 50s era or are new to the music of that time, this modern show with classic twists will impress.
Hear some awesome music and enjoy the best music from the 50s with the 50s Dance Party Show. Join John Mueller as he brings classic songs from the likes of Buddy Holly to Myrtle Beach's famous Alabama Theatre for your next brilliant vacation to South Carolina.
Frequently Asked Questions for 50's Dance Party:
Approximately how long is the 50's Dance Party?

The show is approximately 2 hours long.

In what theater is the show held?

The show is held at the Alabama Theater.

What is the length of intermission at 50's Dance Party?

The intermission lasts approximately 10-15 minutes.

What type of parking do you have?

Free parking in the paved parking-lot.