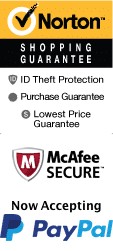 Mt. Ralston Peak Trail in Lake Tahoe, CA
Near the town of Strawberry, to the west of South Lake Tahoe is Ralston Peak.
Located in Lake Tahoe's Desolation Wilderness, Ralston is the highest peak in a ridgeline that includes Talking Mountain, Baldy, and Becker Peak. The trail head can be easily found off Highway 50, across from Camp Sacramento.
Hiking to the summit of Ralston can be done as a day trip, but one could also take their time and make it part of a camping trip as well. The views from Ralston Peak are outstanding, you can see the Crystal Range, Pyramid Creek Canyon, and Lake Tahoe, along with several of the smaller lakes. This is a challenging hike and does require experience as it is about six and a half miles round trip and ascends over 2,700 feet. Permits are required for hiking in the Desolation Wilderness, but they are free and can be picked up anytime. In Winter visitors can also find excellent skiing and snowboarding, but visitors should be safe and carry an avalanche kit.
As you climb towards the top, through the Fir tree filled forest the trees begin to thin out and the views are spectacular. However, be warned once you reach the summit you won't want to leave, rugged mountain peaks surround you with stunning views of Tallac, Jacks, Price, Pyramid and many other mountainous peaks. There are several choices for descending the trail including the trail down to Ralston Lake or the south trail leading to Tamarack Creek.