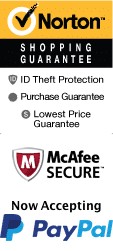 The following tours visit Bridalveil Fall in Pollock Pines, CA:
9/28/2023 - 10/26/2023
Save a Thursday for this spectacular sightseeing adventure in Yosemite Valley, for up close views of world famous waterfalls, granite peaks, and glorious vistas.
Bridalveil Fall is easily accessed from California Highway 50 West of Lake Tahoe, in Pollock Pines. The incredible 150 foot waterfall pours down one massive polished granite boulder. The surrounding mountain is a scene of outcroppings spotted with bright patches of moss, and Pine and Fir of the El Dorado National Forest.
In winter and spring the waterfall is a cascading majesty, which slows to a smaller stream in summer. The Bridalveil Fall is a favorite photo stop for tourists and locals, who capture family photos in front of the falls in each season. The fall is on Esmeralda Creek, and flows into a large picturesque pool, dotted with boulders around the border.
The creek and falls lie along the Mormon Immigrant Trail, and the Pony Express Trail.