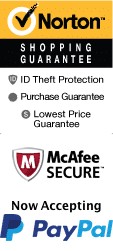 The beautiful Cascade Falls near Emerald Bay is a top hiking destination. The majestic 200 feet high falls, in a glorious setting of fragrant pine and fir trees makes an excellent picnic spot, close to the lake and bay, but feels very remote.
The area surrounding the falls is rocky terrain, with alpine trees, delicate wildflowers, and magnificent ferns, interspersed with rock outcroppings, granite ledges, and sandy glens. The view from the falls is spectacular, overlooking the deep blue waters of Cascade Lake, and Lake Tahoe.
Springtime visitors will find the Falls raging and splashing as the spring run-off of the melted snow races its icy cold waters over granite shelves to reach the lake, you'll hear the falls before you see them. In high summer the waters slow to a more gentle, babbling waterfall.