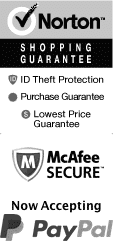 Things to do in Pigeon Forge in Winter
The Smokies are beautiful during the winter, when it the snow falls and its white-capped mountains hover over a glorious horizon. While in the area during this time of year, you will find a variety of great entertainment options and attractions to entertain and delight. From countless museums and dinner shows to sightseeing tours and evening snow tubing, these attractions ensure that you getaway is memorable. Combine all of the activities with hotel options and custom vacation packages for a great time in Pigeon Forge. 
Things to do in Pigeon Forge in Winter
Nov 29, 2023
to
Mar 31, 2024
Rowdy Bear Pigeon Forge Snow Tubing
Schedule

The brand-new Snow Tubing activity at Pigeon Forge's favorite amusement park, Rowdy Bear Amusement Park, allows the whole family to enjoy the beauty and enchanted wonder of a Smoky Mountain winter at any time of year. Book a tubing session to go out and have a blast since Rowdy Bear Amusement Park is renowned for delivering many fantastic adventures to the Pigeon Forge area of the Great Smoky Mountains. Put on some winter clothing and travel to the park, which is tucked away amongst breathtaking views of the Smoky Mountains. You won't find any other fast-paced excitement like it than on the breathtaking, snowy slopes.
Nov 26, 2023
to
Mar 31, 2024
Dolly Parton's Stampede Dinner Show Pigeon Forge, TN - Tickets, Menu, Schedule
Schedule
Dolly Parton's Stampede will surely provide you some good ol' fashioned southern entertainment if you're in the mood for it. 32 horses and trainers will perform breathtaking acts that showcase their talent during the pre-show in the Carriage Room. Come enjoy some entertaining activities before the event. You will also receive a four-course lunch as you watch the performance, which will include rotisserie chicken and barbecued pork loin. You may be sure to have a recipe for spectacular fun in the Great Smoky Mountains by finishing it all off with a delectable dessert.
Feb 4, 2019
to
Dec 31, 2019
Hatfield and McCoy Dinner Show in Pigeon Forge - Tickets, Schedule & Reviews
Schedule
The Hatfield and McCoy Dinner Show is the best entertainment available anywhere! The Hatfields and McCoys, two of your favorite feuding families, are featured in this thrilling two-hour program. Support your favorite family as they participate in a funny family-friendly show that includes singing, dancing, acrobatics, and more. Among the events that will astound visitors are the bluegrass music, aerial sports, and rope stunts.
Nov 26, 2023
to
Jun 30, 2024
The Redneck Comedy Bus Tour Pigeon Forge
Schedule

Enjoy a hilarious and unique attraction in Pigeon Forge, TN this winter with the Redneck Comedy Bus Tour. This funny tour takes you to see some of the most iconic Smoky Mountains views. Along the way, you'll be entertained by the side-splitting comedy of your redneck drivers. Kick back and enjoy the ride as you soak up some fantastic sightseeing and some of the best comedy in the Smokies.
Nov 26, 2023
to
Jun 30, 2024
Pirates Voyage Dinner & Show in Pigeon Forge, TN
Schedule
Pirates Voyage Dinner & Show, one of the best Pigeon Forge shows, offers swashbuckling entertainment. Two pirate crews battle on two full-scale pirate ships, a 15-foot indoor lagoon, and other props in this spectacular entertainment. As they compete in acrobatics and stunning performances to original Dolly Parton songs, cheer on your favorite side. This captivating spectacle is sure to dazzle, and visitors can even tuck into a sumptuous home-style lunch that includes four courses of delectable dishes.
Nov 26, 2023
to
Dec 31, 2023
Titanic Museum Pigeon Forge - Family Pass Available
Schedule
Visit the Titanic Museum in Pigeon Forge, Tennessee, to learn more about one of history's most iconic catastrophes. As soon as you enter the museum, you will be met with a variety of exhibits featuring fascinating antiques and actual items that were on the Titanic when it perished. As well as learning about some of the passengers, touching an iceberg, and engaging in other interactive exhibitions that best capture the Titanic's final moments.
Nov 26, 2023
to
Dec 31, 2023
Alcatraz East Crime Museum Pigeon Forge
Schedule
Visit the Alcatraz East Crime Museum during winter to find out everything there is to know about the interesting topics of American crime. You will be able to gain some unusual insight into these infamous murders by exploring the five parts that are each filled with relics, infographics, and educational exhibits. There are 28 distinct areas, 500 unique objects, and more than 100 interactive exhibits.
Nov 26, 2023
to
Dec 31, 2023
Beyond The Lens Pigeon Forge, TN
Schedule
This winter, check out Beyond the Lens Pigeon Forge for a fascinating time. This interactive exhibition features some astounding things to learn and enjoy. There are more than 20,000 square feet of fun to explore. Check out exhibits featuring a variety of topics that will keep any visitor enthralled.
Nov 27, 2023
to
Dec 30, 2023
Museums at Biblical Times
Schedule
The Museums in Biblical Times, located in Tennessee's stunning Smoky Mountain region, provide some of the best insights into biblical teachings and events. A trip to one of these devoted museums will undoubtedly be an amazing experience you won't soon forget if you're interested in learning more about the Bible, its background, and its influence. Three different museums, each with artifacts, exhibits, and information, make up the site. Regardless of the particular subject matter addressed in the museum, each of these exhibits combines engaging educational activities and entertainment with a precise portrayal of the Bible's stories and events.
Nov 26, 2023
to
Oct 31, 2024
Country Roads Axe Throwing
Schedule
Winter doesn't have to be boring in the Smokies! As well as being home to some amazing snowy mountain views, Pigeon Forge has a variety of great activities to enjoy no matter the time of the year. With tickets to attend a Country Roads Axe Throwing session, you can try your hand at some fun new skills while having a blast. Whether you have been axe throwing before or are new to the sport, you can have a unique experience with this attraction.