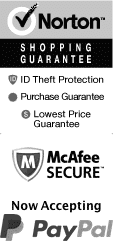 Outdoor Things to do in Pigeon Forge
Outdoor Things to do in Pigeon Forge
Dec 4, 2023
to
Mar 31, 2024
Rowdy Bear Pigeon Forge Snow Tubing
Schedule

The entire family can now experience the allure and magical wonder of a Smoky Mountain winter at any time of year thanks to Rowdy Bear Amusement Park's brand-new Snow Tubing activity, which is one of Pigeon Forge's top amusement parks. Since Rowdy Bear Amusement Park is recognized for bringing many wonderful adventures to the Pigeon Forge area of the Great Smoky Mountains, schedule a tubing session to go out and have a blast. Travel to the park, which is hidden among breath-taking views of the Smoky Mountains, and put on some cold attire. The beautiful, snow-covered slopes offer the kind of fast-paced adrenaline that is impossible to find elsewhere.
Dec 4, 2023
to
Dec 31, 2024
Rocky Top Mountain Coaster Pigeon Forge
Schedule
You will travel through the stunning Smoky Mountains on this spectacular alpine roller coaster! As you glide through the treetops on a curved metal track, you will be able to observe the natural wonders of this well-known mountain range. Watch out for wildlife like squirrels, deer, and maybe black bears as you feel the wind in your hair. Your trip will be made even more memorable by the lush woodland scenery, especially when combined with the thrilling features of this mountain ride. One of the most magnificent panoramas in the area is provided by the Smoky Mountains, which are visible in the distance. Every turn and curve will be exciting since the ride has so much movement in it.
Dec 4, 2023
to
Dec 31, 2023
Gold Rush Stables - Pigeon Forge Horseback Riding
Schedule
When you reserve a horseback riding excursion at Gold Rush Stables, you can get outside and have a ton of fun this summer! These well-known sights provide a fantastic opportunity to view the Smokies. You may enjoy some wonderful horseback riding while visiting Gatlinburg, where you'll pass gorgeous scenery including lush forests and mountain views.
Dec 4, 2023
to
Jan 6, 2024
Dollywood Theme Park Tennessee - Hours, Schedule, Attractions
Schedule
Head outdoors to Dollywood and experience some amazing fun. Guests will enjoy riding rides, seeing some fantastic shows, and getting their fill of shopping and dining along the way. There are so many things to see and do, making it a great option for a family getaway. With rides for all ages and an exciting assortment of ventures for everyone to enjoy, it is a must-have attraction for your getaway!
Dec 4, 2023
to
Dec 30, 2023
Heritage Carriage Rides Romance Package
Schedule

By making a reservation for the Heritage Carriage Rides Romance Package, you can further your vacation experience. The Romance Package includes additional goodies and photography to make sure you and your special someone have an unforgettable experience in Pigeon Forge, Tennessee. This magnificent horse-drawn carriage ride is perfect for impressing that important someone and is great during the summer!
Dec 4, 2023
to
Nov 30, 2024
Smoky Mountain Helicopter Tours - Helicopter Rides in Pigeon Forge, TN
Schedule
The best way to see some magnificent sights is with a helicopter tour from Pigeon Forge! Discover the Great Smoky Mountains in a unique and extraordinary way. The Great Smoky Mountains will be flown over throughout this excursion, giving visitors a bird's-eye view of the area's most popular attractions. Flying high gives visitors a thrilling experience and breathtaking sights all in one handy journey. Be sure to take one of these amazing tours for the stunning views of your favorite Pigeon Forge locations!
Dec 4, 2023
to
Jan 7, 2024
Outdoor Gravity Park Zorbing Pigeon Forge
Schedule
Get out and experience one of the coolest outdoor endeavors in Pigeon Forge, TN with tickets to go zorbing. Climb inside the gigantic Outdoor Gravity Orbs and get ready for an exciting zoom down the hill! This totally unique event offers tons of adrenaline-pumping action and some unique fun to your getaway.