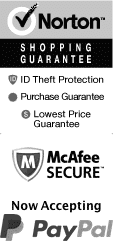 Indoor Things to do in Pigeon Forge
No matter if the weather in Pigeon Forge is rainy or sunny, there are plenty of great indoor adventures to enjoy while in the area. See a fantastic show, enjoy an interactive attraction, or visit a museum! No matter what you decide to do, your time in the Smokies is certain to be a great time, and you can combine all of the fun activities of your choosing with a remarkable hotel in a custom vacation package. 
Indoor Things to do in Pigeon Forge
Dec 4, 2023
to
Sep 14, 2024
Pirates Voyage Dinner & Show in Pigeon Forge, TN
Schedule
The action in the Pigeon Forge Pirates Voyage presentation is sure to please all members of the family. There is pleasure in the air with this exciting endeavor. The battle, which takes place over a huge lagoon and has some of the most amazing theatrics in the area, is conducted on a giant full-scale pirate ship. Families will enjoy cheering on their favorite pirate crew and watching the action unfold in front of them! Naturally, a feast is provided in addition to the show.
Dec 5, 2023
to
Dec 31, 2023
Steven Best's Unbelievable Magic Shows Pigeon Forge, TN
Schedule

Experience a magical time in the Pigeon Forge area with tickets to see Steven Best's Unbelievable Magic Show. This iconic production features some exciting magic tricks, allowing guests to watch some awe-inspiring illusions.
Dec 4, 2023
to
Dec 31, 2023
Titanic Museum Pigeon Forge - Family Pass Available
Schedule
Visit the Titanic Museum in Pigeon Forge, Tennessee, to learn more about the history of one of the most well-known catastrophes in history. As soon as you enter the museum, a variety of exhibits showcasing fascinating antiques and genuine Titanic-era items will be on display for you to view. Additional interactive exhibits that provide the finest understanding of the Titanic at the time it sank include the opportunity to touch an iceberg, hear about some of the passengers who were on board, and experience other hands-on exhibitions.
Dec 4, 2023
to
Dec 31, 2024
WonderWorks Interactive Experience In Pigeon Forge
Schedule
With displays and interactive features to keep them occupied for hours, the kids will undoubtedly appreciate the activities inside this upside-down tower. Your kids can build and "ride" a roller coaster, place a shuttle in a space simulator, or lay on a nail-studded bed with precisely 3,497 real nails. WonderWorks offers a wealth of sights, activities, and educational opportunities. Additionally, it is fantastic for the whole family, enabling everyone to have a great time and learn about the world around us!
Dec 4, 2023
to
Dec 31, 2023
Biblical Times Dinner Theater Pigeon Forge
Schedule
Inspiring gospel-based theater and a delectable meal combine to provide a wonderful experience at Biblical Times Dinner Theater. This dinner theater offers performances that are faithful to the Bible and will make it come to life in front of your eyes. The theater uses a cutting-edge sound and lighting setup, live actors, and holographic displays to add character and wonder to each presentation and give you an unforgettable spiritual experience. You won't find a better site to see how the Bible was inspired than this show, which has two portions that each have their own entertainment value.
Dec 4, 2023
to
Dec 31, 2024
Hollywood Wax Museum Pigeon Forge, TN
Schedule
At this entertaining attraction, your kids will enjoy spotting and taking pictures next to their favorite movie characters and actors. You'll think you're actually walking the red carpet thanks to the amazing realism in this two-story museum's recreations of famous people. Bring your camera so you can record the fun!
Dec 4, 2023
to
Dec 31, 2023
Alcatraz East Crime Museum Pigeon Forge
Schedule
The Alcatraz East Crime Museum in Pigeon Forge is a fascinating and distinctive interactive experience where guests can discover more about the crime and its effects on history. A Notorious History of American Crime and Crime Fighting are two of the five sections in this fascinating exhibition. Each of the 28 sections of these galleries contains more than 100 interactive displays and more than 500 old items relating to American crime. 
Dec 4, 2023
to
Dec 31, 2023
Beyond The Lens Pigeon Forge, TN
Schedule
At the interactive Beyond the Lens Pigeon Forge attraction, which focuses on family entertainment and interactive displays, experience some of the craziest, wildest exhibits in Tennessee's Great Smoky Mountains region. Don't skip out on this engaging interactive museum when you next visit the Pigeon Forge region. It elevates learning to new heights. Enter Beyond The Lens Family Fun Pigeon Forge, a brand-new interactive exhibit in the Great Smoky Mountains! Visitors of all ages will find fun, wonder, and excitement at this museum's incredible 20,000 square feet of interactive exhibits. It is a fantastic chance for the whole family to discover new things and the wonders of the globe in their own Pigeon Forge backyard.
Dec 4, 2023
to
Nov 30, 2024
Country Roads Axe Throwing
Schedule
Country Roads Axe Throwing is undoubtedly one of Pigeon Forge's most distinctive attractions. Before you get to try it yourself, you'll get a quick lesson in axe throwing methods as part of this great experience. Find out who can score the most points, then toast the new memories with a drink or a pizza slice at the on-site eatery.
Dec 4, 2023
to
Dec 31, 2024
FlyRide at Beyond The Lens Pigeon Forge
Schedule
One of the most recognizable and thrilling 4D experiences is the FlyRide at Beyond the Lens in Pigeon Forge, Tennessee. Visitors can unwind while taking an exhilarating tour of 22 of the most well-known National Parks in the United States during this interactive adventure. As you soar above clouds, pass across valleys, and more, you may observe beautiful parks from above. They appear stunning on film!