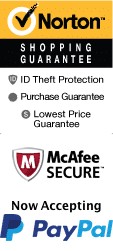 Todd Oliver and Friends Lunch and Dinner Shows
Location: The Shepherd of The Hills Historic Homestead & Old Mill Theatre,
Todd Oliver and Friends Lunch and Dinner Shows is no longer available.
Join the popular ventriloquist and comedian Todd Oliver and Friends at The Shepherd of the Hills located in the beautiful city of Branson, Missouri for a wonderful two-hour comedy show packed with great fun for the whole family! This comedic production is certain to be a blast, so add it onto your Branson, MO itinerary.
An incredible ensemble of original music, slapstick comedy sketches and skits, and interactive features awaits! You can even get invited to join in the fun on stage! Audiences love this two-hour show that includes Todd's famous life-like dog friend (and puppet), Irving. The show also features an adorable bunny named Alice and three feathered friends!
Todd Oliver's gorgeous puppets and funny characters make for a great afternoon of comedy and wonder for the whole family. Visitors may even participate in the fun, becoming life-like dummies for the show. With awesome magic tricks to see and ventriloquist hilarity to ensue, this delightful show is certain to be a blast for the entire family.
About Todd Oliver
Todd Olive has been a ventriloquist for over 35 years and was featured on the 7th Season of America's Got Talent. He grew up with a love for dogs, magic, and ventriloquism and combined all of those passions into one exciting and fun show! He has also been on a variety of other shows, including The Late Show with David Letterman, the Late Late Show with Craig Ferguson, and the Today Show. He was also a finalist on America's Got Talent in 2012. No matter what, Todd Oliver and Friends delight audiences wherever they go.
About the Meal
It wouldn't be a dinner show without dinner, and the Todd Oliver Dinner Show features some of the best homestyle dishes in Branson, MO! Get your fill of savory grilled chicken breast and pork cutlet, a crisp fresh greens salad, potatoes au gratin, a fluffy dinner roll with butter, and top it all off with an Apple Brown Betty Dessert! Guests can wash it down with their choice of water, iced tea, lemonade, or coffee. As you dine, watch the hilarity unfold on stage. You're sure to leave satisfied!
About Shepherd of the Hills Historic Homestead
This historic homestead is one of the most interesting places in the Ozarks! The estate inspired the famed Shepherd of the Hills book penned by Harold Bell Wright. Today, visitors can explore the homestead and see some of the original historic buildings such as Old Matt's Cabin and Morgan Chapel. The imposing Inspiration Tower is also a must-visit attraction! At 230 feet tall, this tower provides views of the estate and even, on a clear day, the mountains of Northeast Arkansas!
Other shows put on at the Homestead include the Whodunnit Murder Mystery Dinner Show and Shepherd's Chuckwagon Dinner Show. Visitors can even choose to go ziplining at their own leisure. With so many amazing shows to watch and historic wonders to explore, be sure to visit the other amazing features of Shepherd of the Hills before or after your Todd Oliver show.
Don't miss out on the amazing show, Todd Oliver and Friends, that is perfect for everyone of all ages to enjoy during your next Branson vacation! Hilarious comedy, ventriloquism featuring delightful characters, and awe-inspiring magic combine for a magical production at Shepherd of the Hills. If you are planning a vacation, be sure to check out all of the other amazing attractions in Branson, MO and book your hotel to enjoy your best family getaway yet!
Frequently Asked Questions for Todd Oliver and Friends Lunch and Dinner Shows:
What is included in the admission price for Todd Oliver and Friends Lunch and Dinner Shows?

Show and meal are included.

Approximately how long is the Todd Oliver and Friends Lunch and Dinner Shows?

Experience is approximately 90 minutes.

In what theater is the show held?

The Playhouse Theater at Shepherd of the Hills Historic Homestead

What type of parking do you have?

Parking is free.

What age is Todd Oliver and Friends Lunch and Dinner Shows appropriate for?

Great for all ages!

Is Todd Oliver and Friends Lunch and Dinner Shows handicap accessible?

Yes.

Is a gift shop located on-site?

Yes.

If this is a dinner show:When is the meal served at Todd Oliver and Friends Lunch and Dinner Shows?

The meal will be served upon arrival so you can dine while you watch the show.