YOUR PEACE OF MIND IS OUR TOP PRIORITY
Should you need to cancel at any time, you have up to 48 hours from your vacation start date to do so for a 100% future travel credit.
Shipwrecked Treasure Museum at Branson Landing

3608 W Hwy 76 Branson, MO 65616
1-800-987-9852
Description
Shipwrecked Treasure Museum at Branson Landing Photos (28)
Customer Photos (11)
The ocean is one of the most interesting and expansive parts of the world, and the depths we have traversed have upturned some fascinating pieces of history. Explore these artifacts and the rich history of shipwrecks at Branson's new Shipwrecked Treasure Museum at the Branson Landing. It is the perfect activity for the entire family, so get out and explore exhibits, interact with state-of-the-art displays, and learn something new during your Ozarks venture.
Nautical decor and an array of exciting displays will greet you upon entrance into this fascinating museum. Surrounded by artifacts that have been pulled from the deepest trenches of the sea, you can learn about the efforts to find and preserve these artifacts and see real relics from shipwrecks like the Tortugas, SS Republic, and the SS Gairsoppa. Explore the histories and rich findings from each of these wreck sites and even see artifacts that have been shown on National Geographic and the Discovery Channel.
Among these artifacts, you will be able to explore several categories of objects. Explore currency and the art of trade and commerce with the treasure exhibitions, learn about piracy and the weapons that they used, and interact with projected screens and interactive play areas to enjoy your time. There are so many things to learn about and explore! The following exhibitions are available for exploration:
Treasure Exhibits
: Treasure is perhaps the most coveted discovery for those who traverse shipwreck sites. After all, what could be more thrilling than finding tons of gold and silver? Learn about ancient currency, see real Concreted Coins and Spanish Reales, and even view real half dollars from the SS Republic and authenticated silver bars from WWII.
Rare Items
: Even rarer objects are showcased here! From Blue China wreck site and its ceramic wonders to the 6,000-piece glass bottle collection pulled from the SS Republic crash site, these artifacts are truly one-of-a-kind. Other fascinating pieces to the collection include a never-before-seen collection of perfectly preserved foods, the Porcelain Couple that was featured on Discovery Channel and National Geographic, as well as original portholes from the SS Republic and its actual bell.
Weaponry
: Piracy was rampant in the days of Spanish reales and silver bars, and you can explore unique exhibits dedicated to weaponry at the Shipwrecked Treasure Museum. See a real cutlass, blunderbuss, saber, and cannonballs as you get a historical lesson on pirates.
Interactive Exhibits
: Fuel your imagination with a hands-on experience at one of the interactive exhibits found here. Guests can step on an animated seafloor, interact with plenty of games like memory matching and knot tying, and even operate a replica of Odyssey's shipwreck-hunting machine, Zeus. Identify rocks, navigate an interesting shipwreck map, and learn something new while experiencing these endeavors. Guests can even create their own buccaneer.
As you peruse the museum, you will be able to watch hours upon hours of intriguing shipwreck footage collected by Odyssey on their extensive seafloor missions. Real replicas, interactive games, and more await you! Be sure to visit the gift shop on the way out, too, to snag some real treasure or a fun pirate-themed novelty toy for the kiddos.
Reviews
Tina Schaper
Desoto, MO
✓
Verified Traveler
Was not entertaining enough for a 2nd visit, not enough to do, people don't want to read so a narrative button would improve this museum
Kayce Dennisson
Rattan, OK
✓
Verified Traveler
An interesting place to visit.
Thomas Burns
Alvarado, TX
✓
Verified Traveler
"Very interesting "
Judy Brizendine
Woodcreek, TX
✓
Verified Traveler
If you're not interested in archeological finds you won't love this especially for the price but we liked it!
Frequently Asked Questions for Shipwrecked Treasure Museum at Branson Landing:
Approximately how long could a customer plan to spend at Shipwrecked Treasure Museum at Branson Landing?

Guests tend to spend a few hours exploring the museum, but the ticket is good for the entire day.

What amenities are available?

There is a gift shop onsite selling real treasure as well as novelties.

Is Shipwrecked Treasure Museum at Branson Landing handicap accessible?

Yes.

Is photography & video recording allowed?

Yes.

For what ages is Shipwrecked Treasure Museum at Branson Landing appropriate?

This is great for all ages!

Is parking available at Shipwrecked Treasure Museum at Branson Landing? Is it free?

There is plenty of parking at the Branson Landing.
Flexible Dates. Attend Any Day.
Daily Ticket Options
| | |
| --- | --- |
| Shipwrecked Treasure Museum | |
Full Calendar
Shipwrecked Treasure Museum: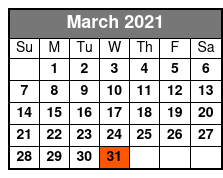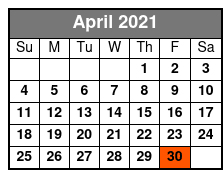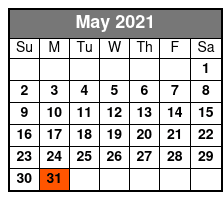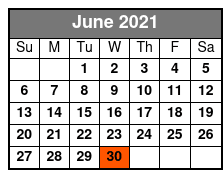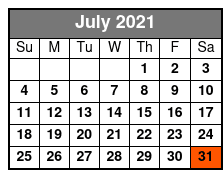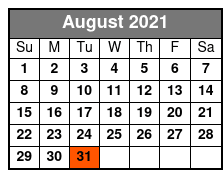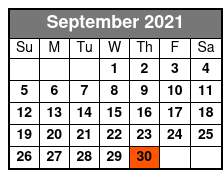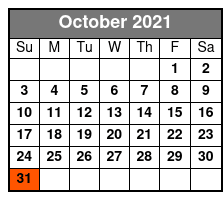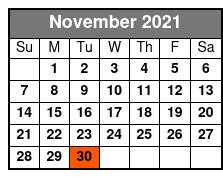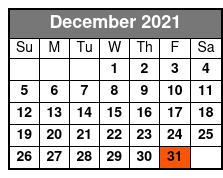 Book Now!