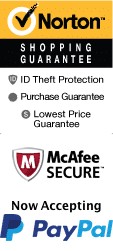 Veterans Memorial Museum
1250 W 76 Country Blvd Branson, MO 65616
1-800-987-9852
Chat Now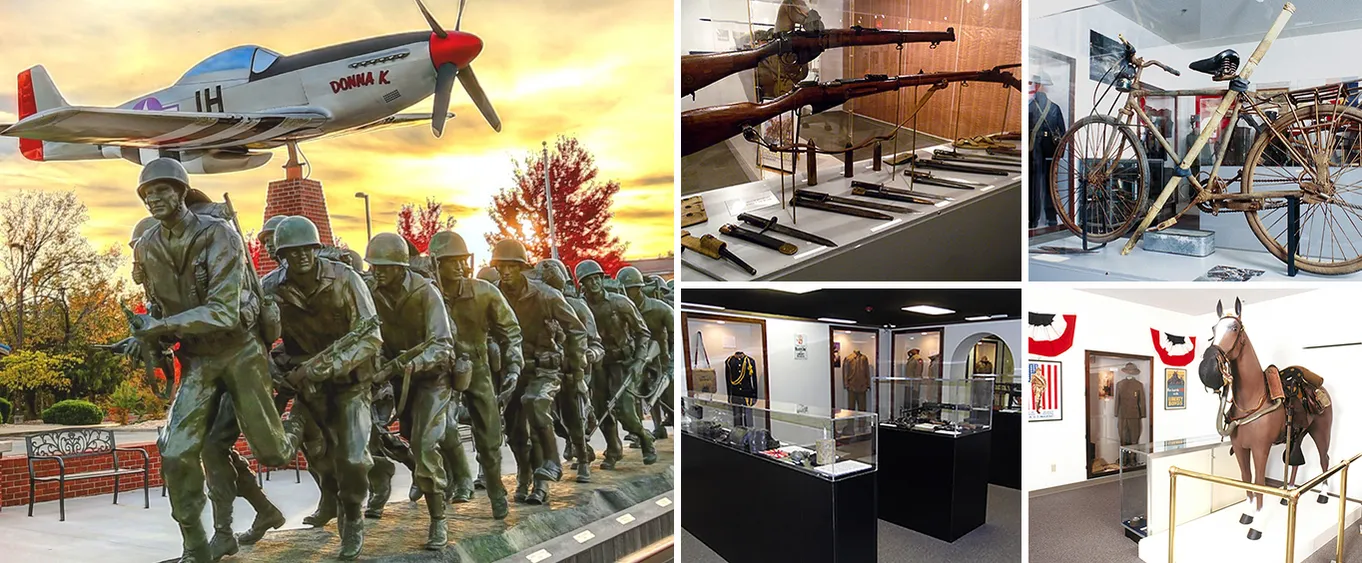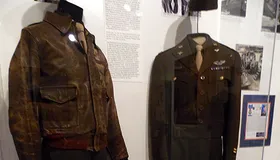 The next time you're in Branson, stop by the Veterans Memorial Museum to honor those who have protected our country. This museum is home to more than 2,000 artifacts and exhibits that memorialize the veterans of the United States of America. You'll find exhibits that include the world's largest bronze war memorial sculpture, a World War II P-51 Mustang Fighter, and more. The entire family will love it!
Most of the artifacts on display have been put together with the help of the veterans and their families who own the pieces You can read about the items and their personal stories on each one, making this museum a very personal and touching experience. Every type of hero is honored from the deserts of the Persian Gulf to the jungles of Vietnam.
The museum contains ten main halls traveling through the wars of the 20th century, including WWI, WWII, Korea, Vietnam, and Desert Storm. The names of those killed in action from WWII through the USS Cole Attack are displayed on the walls. You'll be inspired and proud of your American heritage as you observe the displays of honor, courage and American freedom throughout the museum. The museum serves as an educational center for the past and was created to honor the memory of those who were and are affected by the conflicts of war.
Reviews

Karen Tennison
Harveyville, KS
✓
Verified Traveler
"..impressed with the quality of the museum"
I was impressed with the quality of the museum and the amount of things on ww1. The names of the fallen on the walls from each war took my breath away and made an impression on my kids.

Paula Heiskell
Jefferson City, MO
✓
Verified Traveler
"Really good and interesting."
Really good and interesting. Go at your own pace which was nice. Could be better organized for chronological order through museum but may not be possible due to next exhibits being donated.
Tip: Worth your time!

Jeri Hannah
Tulsa, OK
✓
Verified Traveler
This was awesome alot of history

Jeff Pinion
Weatherford, OK
✓
Verified Traveler
"excellent experience..."
Excellent experience - very nice job on the exhibits.
Frequently Asked Questions for Veterans Memorial Museum:
What is the dress code?

Dress code is casual, but it is recommended that you wear comfortable shoes.

Approximately how long could a customer plan to spend?

Guests spend 1-2 hours here.

Is it handicap accessible?

Yes.

Is photography & video recording allowed?

Of course! Don't forget your cameras.

For what ages is it appropriate?

This is great for all ages.

Is parking available?

Yes. Parking is free.
Book Now!