Ripley's Believe It Or Not Branson

3326 W 76 Country Blvd Branson, MO 65616-3545
1-800-987-9852
Description
Ripley's Believe It Or Not Branson Photos (13)
Customer Photos (23)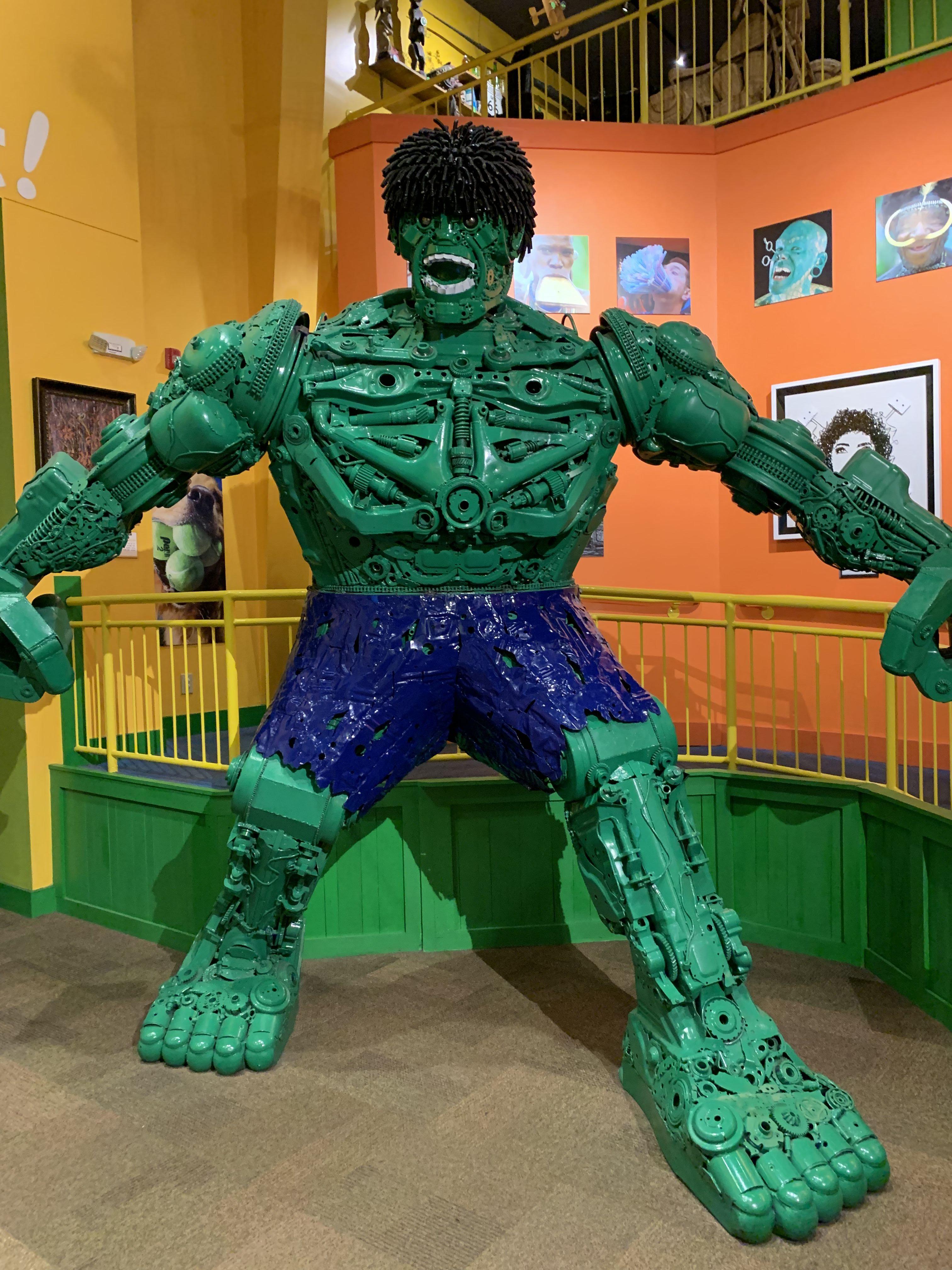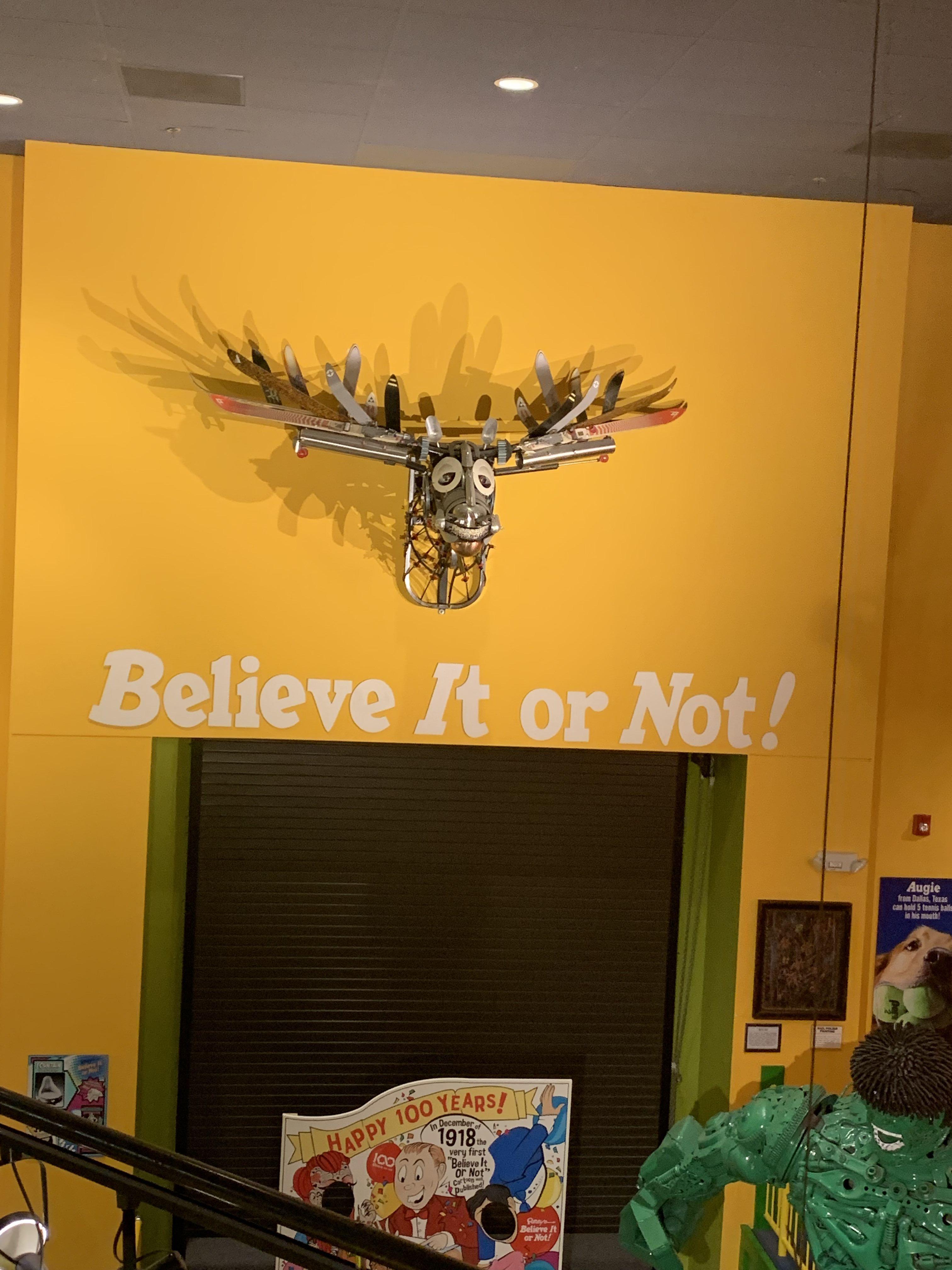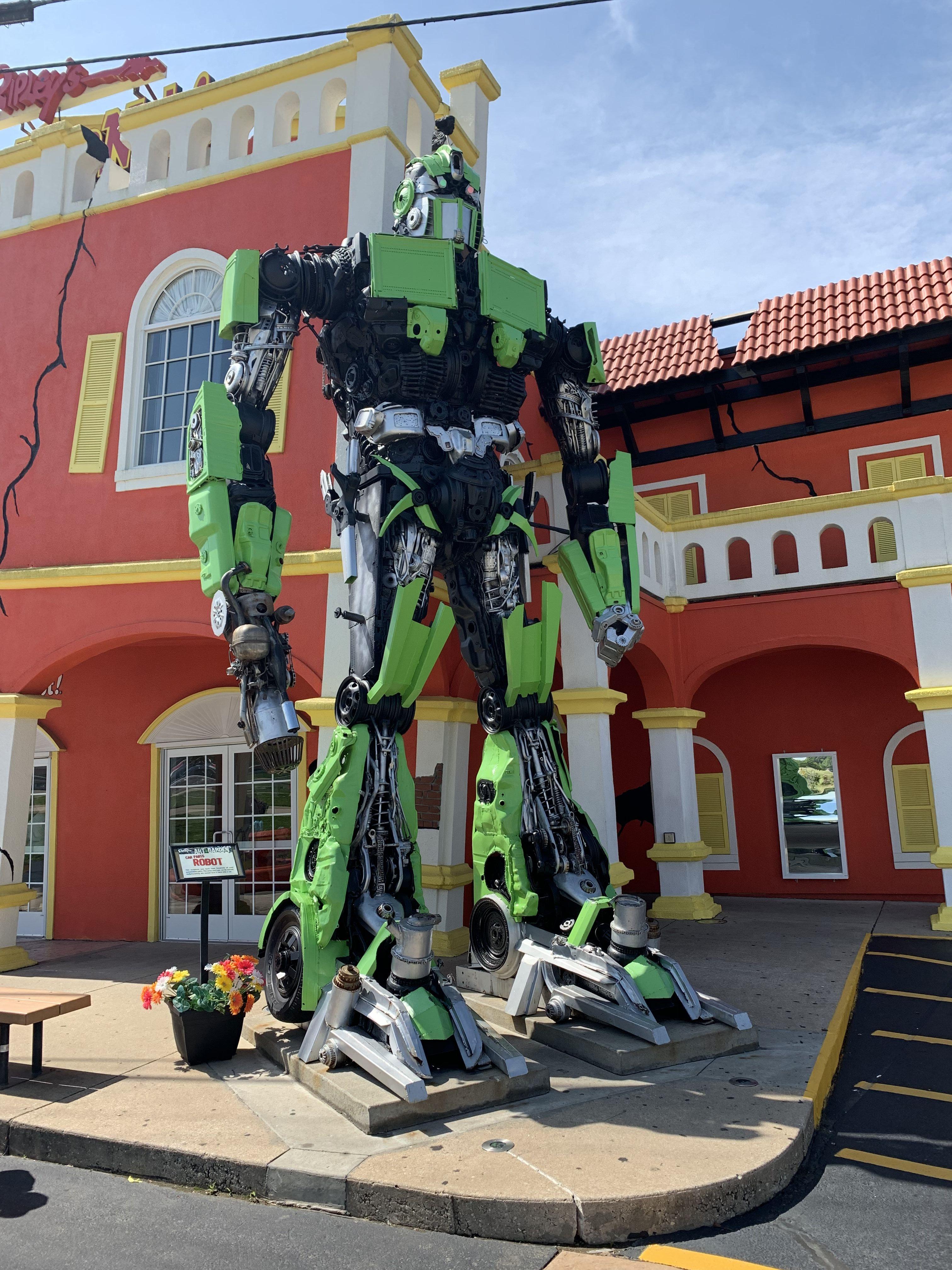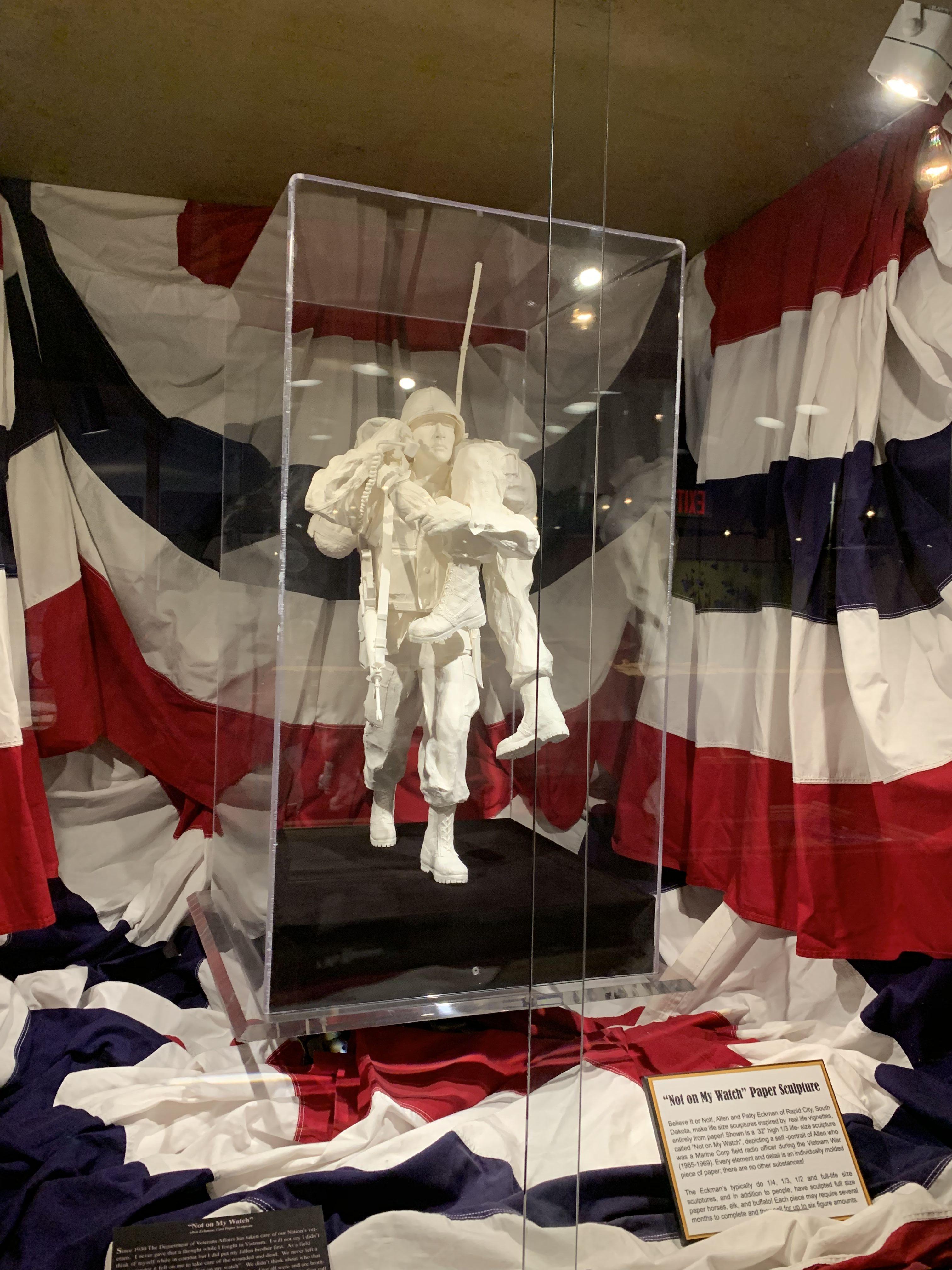 Considered the most unusual building in Branson, the 12,000 square foot Ripley's Believe It or Not Odditorium is everything it's 'Cracked Up' to be! The museum houses more than 400 unbelievable artifacts, jaw-dropping oddities, world records, amazing illusions, pranks of nature, cool interactive, and awesome works of art, as well as an enormous Transformer in the parking lot. You are sure to be amused and amazed by all the surprising wonders you will find here!
Popular exhibits include items like a replica of the U.S.S. Forrestal made from 48,000 matchsticks, a full-size stagecoach made from 1.5 million toothpicks and a pair of horses made from welded horseshoes, a playing card replica of the Roman Colosseum, an array of optical illusions, creepy shrunken heads, and that's just the beginning.
The Branson Odditorium was built to look as though it survived Missouri's famous New Madrid earthquake. In 1812, a series of earthquakes struck ranging in magnitude from 8.1 to 8.7 on the Richter scale. The earthquakes caused the Mississippi River to flow backward for three days and the tremors could be felt as far away as Washington DC. The building's architecture unusual architecture is the reason Ripley's has the distinction of being one of the most photographed buildings in Branson. Bring your camera to relive the memories after you leave! Some of the peculiar finds will have your entire family laughing together, while others may leave you shaking your head in disbelief!
About Robert Ripley
Robert Ripley is the original founder of Ripley's Believe It or Not, and through his legacy, he has brought fun and entertainment as well as education to thousands of people across the world. His collection of trivia and artifacts was made popular in newspapers, radio, and on television programs. He even worked with famous writer William Randolph Hearst who helped Ripley jumpstart his Ripley's Believe It or Not section in the newspaper. From there, he went on to create an astounding array of knowledge that can be found in 30 Odditoriums across the United States in locations such as San Antonio, TX; Orlando, FL; and New York City.
Do not miss out on an amazing opportunity to see some of the most wondrous artifacts in the world. A trip to Ripley's Believe It or Not in Branson, MO is bound to be an amazing time for the entire family.
Frequently Asked Questions for Ripley's Believe It Or Not Branson:
Approximately how long could a customer plan to spend at Ripley's Believe It Or Not Museum?

Most customers spend approximately 90 minutes at the museum.

What amenities (such as ATM, gift shop, etc) are available?

There is a gift shop available.

Is Ripley's Believe It Or Not Museum handicap accessible?

Yes.

Is photography & video recording allowed?

Yes.

For what ages is Ripley's Believe It Or Not Museum appropriate?

This museum is great for all ages.

Is parking available at Ripley's Believe It Or Not Museum? Is it free?

Yes, parking is free.
Reviews
4.3 |
85 reviews
Crystal Blackmon
OK
✓
Verified Traveler
Our children were really amazed at the displays in the museum. I think their favorite was the tallest man. Thanks for helping me to give my children something to remember about our vacation.
Peggy Otey
Taylorville, Illinois
✓
Verified Traveler
The exhibits were awesome and the information about them was interesting.
Catherine Platt
MO
✓
Verified Traveler
Awesome is how my daughter termed it. I agree. Again another attraction that appeals to all generations!
Stacy Kelly
Jacksonville, AR
✓
Verified Traveler
Kids likes this and we were able to take lots of pictures.
Book Now!