Ripley's Believe It Or Not Branson
3326 W 76 Country Blvd Branson, MO 65616-3545 |
1-800-717-1905

Considered the most unusual building in Branson, the 12,000 square foot Ripley's Believe It or Not Odditorium is everything it's 'Cracked Up' to be!

Details

Most guests spend 90 minutes to 2 hours at the museum.

Appropriate for All Ages

Handicap Accessible

Both Cameras and Video Cameras are Permitted

Gift Shop On-site

View Schedule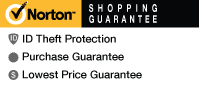 Description
The museum houses more than 400 unbelievable artifacts, jaw-dropping oddities, world records, amazing illusions, pranks of nature, cool interactive, and awesome works of art, as well as an enormous Transformer in the parking lot. You are sure to be amused and amazed by all the surprising wonders you will find here!
Popular exhibits include items like a replica of the U.S.S. Forrestal made from 48,000 matchsticks, a full size stagecoach made from 1.5 million toothpicks and a pair of horses made from welded horseshoes, a playing card replica of the Roman Coliseum, an array of optical illusions, creepy shrunken heads, and that's just the beginning.
The Branson Odditorium was built to look as though it survived Missouri's famous New Madrid earthquake. In 1812, a series of earthquakes struck ranging in magnitude from 8.1 to 8.7 on the Richter scale. The earthquakes caused the Mississippi river to flow backwards for three days and the tremors could be felt as far away as Washington DC. The building's architecture unusual architecture is the reason Ripley's has the distinction of being one of the most photographed buildings in Branson. Bring your camera to relive the memories after you leave! Some of the peculiar finds will have your entire family laughing together, while others may leave you shaking your head in disbelief!

MOST POPULAR THINGS TO DO
IN BRANSON MISSOURI