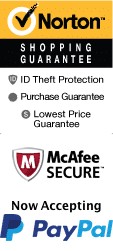 Kirby VanBurch Magic Show
Location: Crystal Theatre at the Lodge of the Ozarks,

As of 2015 Kirby is no longer playing in Branson.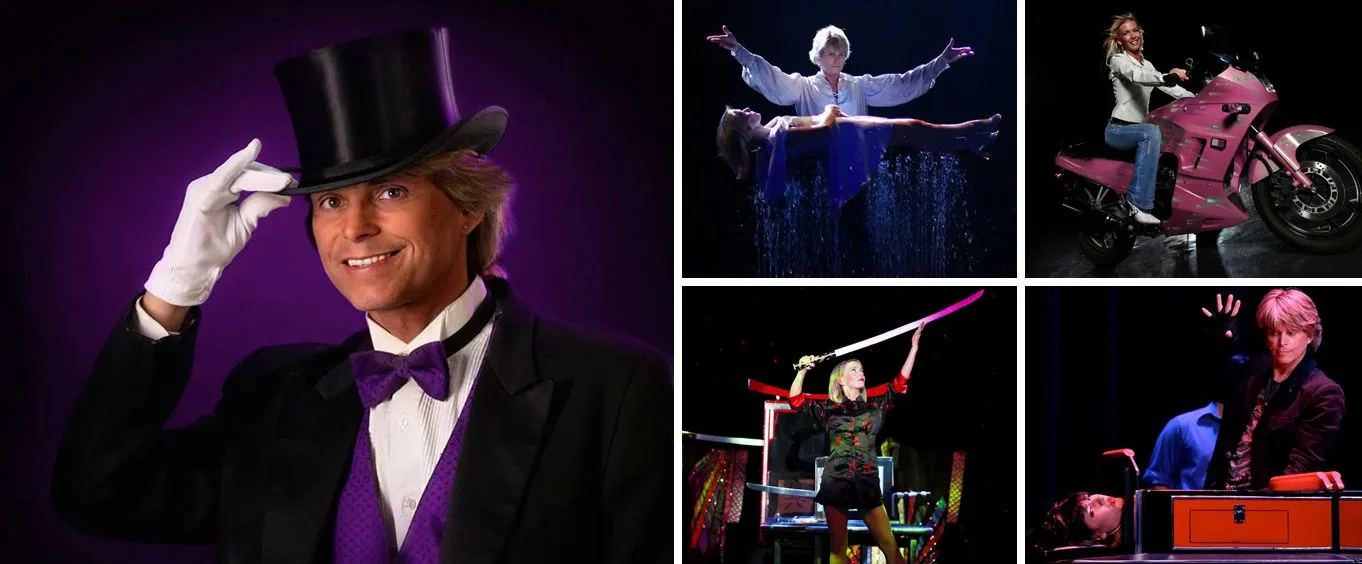 Trained by the legendary Siegfried & Roy, Kirby VanBurch has performed magic show productions in over 23 countries, and wows audiences worldwide with his amazing showmanship and perfected illusions. He's in Bransonperforming all new wonders and bringing a whole new light to the show as he and his stunning assistant, Bambi VanBurch, interact with the audience! There's no way to miss the illusion, but somehow, you do. Audience members are continually stumped with the question, "How did they do that?" But there's just that right amount of edgy intrigue to keep it super interesting, and lots of folks want to know how they can learn those tricks to stump their friends and families. Be prepared. This is a show you've gotta check out yourself, and when you do, you'll be amazed at the disappearances, the sleight of hand, the swordplay, the card tricks and the impressive levitation.
Watch and see, and you'll be in awe at the two performers' teamwork and their individual skills as they give you glimpses into the world of magic. A majority of the show is spent in the theatre aisles, so just wait! They may come calling on you to join in the act! They'll even give a personal look at their tricks and illusions. Bambi will amaze you with her unique mind-reading skills while blindfolded onstage, and she will disappear completely as a part of Kirby's mind-boggling act. You'll be astounded by these two magicians and by their expertise in the world of magic, so much so that you will want to come back to experience the show again and again.
About Kirby VanBurch
At the age of 7, Kirby's fascination with magic began by mastering small simple tricks for friends and family. That fascination grew, and he went on to conquer bigger, more dangerous and more difficult feats. Moving to Las Vegas, Kirby quickly became the youngest star in downtown "Glitter Gulch," and much success and fame followed. With an escape stunt that could have cost him his life, VanBurch gained national attention, and was inducted into the Ripley's Believe it or Not! museum. He has performed in over 35 countries worldwide, and was invited to perform at the Royal Palace in Thailand, where he earned his nickname 'Prince of Magic' from the Princess of Thailand. And at the 2008 World Magic Awards, Kirby was named 'World's Best Illusionist.'
About Bambi VanBurch
At the age of 5, Bambi began her show business career performing on dance teams. Continuing the dance routines throughout high school and college, Bambi next moved to Branson with her family and auditioned for the Kirby VanBurch Show as a dancer/assistant. Before long, she was a leading female magic assistant who had fallen in love with the art of illusion. Shortly thereafter, she began performing her own illusions on the show and from 2007 through 2009, she earned the titles, 'International Female Magician of the Decade,' 'Illusionist of the Year,' and 'International Female Magician of the Year.'
Awards and Accolades
Merlin Award - Magician of the Year
Merlin Award - Entertainer of the Year
World Magic Award - World's Best Illusionist
Reviews

William Hollerman
Rensselaer, Indiana
✓
Verified Traveler
We loved the show and still wonder how they performed the various illusions

Dennis Brawn
Bruner, MISSOURI
✓
Verified Traveler
We enjoyed the show. It was close and personable - better than i expected.

Christine White
Doe Run, Missouri
✓
Verified Traveler
Wonderful!!! Kids enjoyed it very much. Would definitely go back.

Kenneth Henne
Lee's Summit, MO
✓
Verified Traveler
Amazing! This show was not very well attended when we were there but i've been telling everyone i know what a very good show - and truly unbelievable magic - this is.