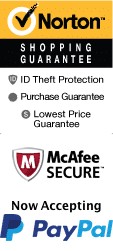 The Magic of Rick Thomas
Location: Mickey Gilley Theatre, 3455 W 76 Country Boulevard Branson, MO 65616
1-800-987-9852
Chat Now
Planning a trip to the beautiful Branson, Missouri to see a magic show? Head to see this show for a mystical evening hosted by world-renowned illusionist Rick Thomas!
This amazing performer will put on a show that the entire family will be talking about for years to come. As a world-famous illusionist, he has completed five world tours covering over 50 countries and received countless honors including the coveted 'Magician of the Year' from the Academy of Magical Arts! Rick has performed for more than 15 years in Las Vegas and has even been featured on numerous television specials including The World's Greatest Magic and his very own special on ABC that aired throughout Asia. Audiences will be mesmerized by the talented magician as he performs the most incredible illusions in the world with a style all his own.
At the show, Thomas will perform the most innovative and captivating illusions in the world with a style that is unmatched by any other magical performer. The world is aglow with The Magic Of Rick Thomas, a fantasty world of illusions that will bend your mind! His stage presence is unlike any other as he intertwines magic, dance, and music into an amazing show. As part of his unbelievable act, Rick incorporates brilliant birds, Great Pyrenees, and assistants into the show. There are beautiful costumes, hilarious comedy routines, and incredible dancing numbers. Audiences will be left in awe by his disappearing acts, mind-boggling illusions, and magical acts! You'll see this incredible performer levitate, disappear, and captivate even the biggest non-believer. Since the show is very interactive, you'll never know what's going to happen next. YOU could be the one that he calls up on stage!
About Rick Thomas
Thomas comes from a family of performers. At the age of five, he joined his sister in ballroom dance competitions where they earned the title 'Amateur United States Ballroom Dancing Champions' while they were just in their teens! He grew up having an audience watch him and he learned practice, perseverance, dedication, and the struggle between winning and losing at a very young age. He began his magic career at the early age of seven. At eighteen, he had his own production at the Disneyland Hotel! This show ran for two years before he began performing on over 300 cruises and fifty fairs. After five world tours, fifty countries, and fifteen years in Vegas, he brings his talent to Branson.
Rick Thomas is inspiring and leaves the audience with a positive feeling. Don't miss out on the chance to see one of the best magicians in the world while you're in Branson.
Options:
The Magic Of Rick Thomas
Available Now until 12/31/2024 View Detailed Schedule
You won't believe your eyes as talented illusionist Rick Thomas whisks you away into a world of magic with his incredible sleight of hand, jaw-dropping tricks and his strong passion for pursuing dreams.
Reviews

Richard Dunn
Oklahoma City, Oklahoma
✓
Verified Traveler
"If going to Branson don't miss the Rick Thomas magic show."
If going to branson don't miss the rick thomas magic show. You will find rick the most charming and entertaining magician you have ever seen. Branson is so lucky to have a main stream worldwide known magician from a fifteen year run at vegas on there strip now. His illusions will amaze you!!! Mr. Thomas is just a great guy as well as great entertainer. Don't miss, book early. Enjoy and dream!

Patrick Ellington
Monroe, LA
✓
Verified Traveler
"I would see this show time and time again."
If you want to be absolutely amazed, this is a must see show. How rick thomas does the magic & illusions he creates will leave you wondering how he did it. He was very interactive with the audience and will make you feel like you are part of the show. Rick and his troupe are fantastic together. I would see this show time and time again.

Angela Williams
Bentonville, AR
✓
Verified Traveler
"I will truly never forget the show."
I remember as a young girl i saw rick on tv with the white tigers and i prayed that one day i would get to see him in person. Well, dreams do come true, i didn't get to see the tigers in person but being able to rub those beautiful dogs were a blessing to me. Rick and the entire troupe was magnificent!! I enjoyed that they talked with people after the show. It was well worth waiting for and i will truly never forget the show. Rick changed my life forever. I met a beautiful couple sitting next to me who were celebrating their 50th wedding anniversary, so i prayed that they would receive something special that night and they did!! Rick called them onto the stage with the experience of a memory to add to their journey together. There are not enough stars listed to his performance but i am satisfied with superb.

Cindy Howland
Sherman, TX
✓
Verified Traveler
Really enjoyed this show! He was funny as well as very talented!
Frequently Asked Questions for The Magic of Rick Thomas:
Approximately how long is it?

It is approximately 2 hours.

In what theater is it held?

It is held at the Mickey Gilley Grand Shanghai Theater.

Do the performers sign autographs and meet the audience?

Yes, he will meet with the audience!

What is the length of intermission?

Intermission is approximately 15 - 20 minutes.

What type of parking do you have?

Parking is free at the theater.

What is the dress code?

Dress code is casual.
Book Now!