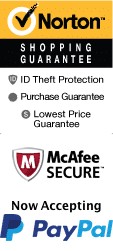 Amazing Pets Branson
Location: Grand Country Music Hall, 1945 W 76 Country Blvd Branson, MO 65616-2181
1-800-987-9852
Chat Now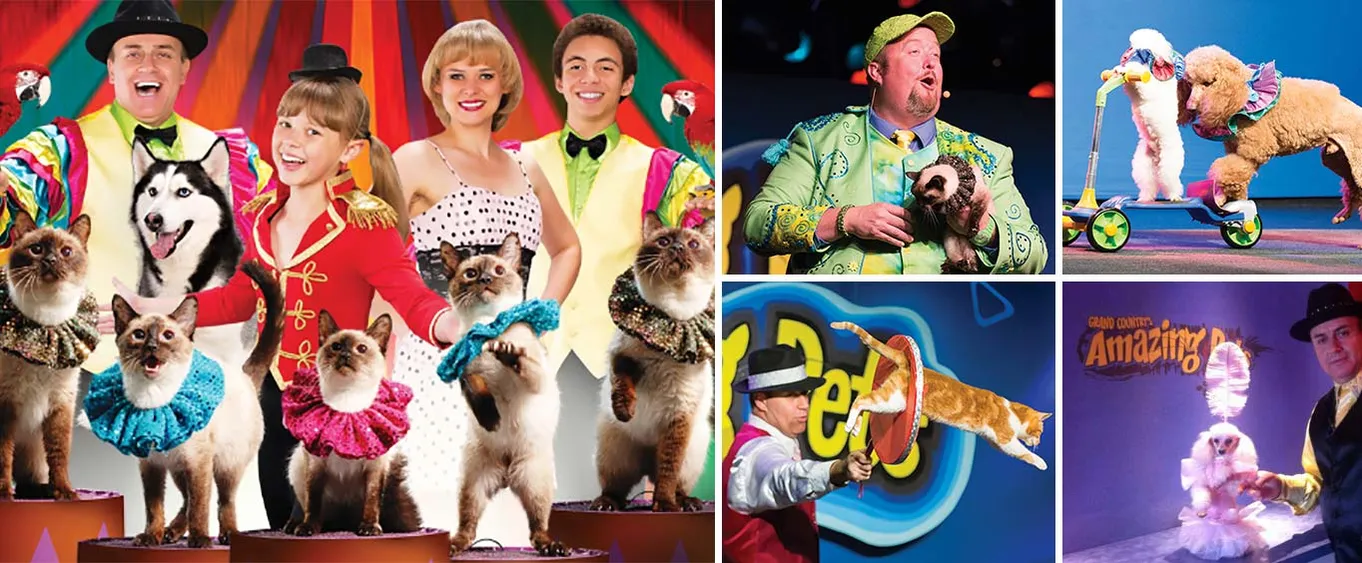 As one of the best activities in the Ozark Mountains region, Amazing Pets Branson features a variety of unique and amazing stunts performed by a troupe of beautiful dogs, birds, cats, and other feathery and furry creatures for a light-hearted live music event that the entire family, from kids to adults, can enjoy.
This two hour performance is sure to delight with awe-inspiring tricks and adorable creatures. Additionally, a number of exotic birds take to the stage throughout the performance for a great time of entertainment from talented critters! Watch impressive felines jump over platforms and through hoops. See silly canines balance on their noses and ride bikes. Hear the birds squawk and flap as they fly through the air. There are even talking donkeys and racing pigs in the show.
About the Animals
These trained animals are absolutely beautiful and amazingly talented. The show features a troupe of astounding creatures who will impress with their intelligence and adorableness! You will be stunned as you see trained house cats walk across tight ropes, roll barrels, and perform other tricks for guests. The live show features these cats as well as dogs and exotic animals that bring joy and laughter to the place. Most of the animals are rescued from dog pounds and shelters, going from a kennel to a stage only in Branson, MO!
About Grand Country Music Hall
Amazing Pets Branson is located at the Grand Country Resort theater, Grand Country Music Hall. This theater is known for bringing a wide range of live fun to visitors of all ages. This beautiful resort is a great place to stay during a vacation in the Branson MO area. There are plenty of shows to see at this theater throughout the day, with morning, afternoon, and evening shows performed daily. Enjoy some amazing entertainment and fun during your Branson vacation at this beautiful resort.
Animal lovers everywhere go crazy for Amazing Pets in Branson MO because it offers tons of awesome fun that people of all ages can enjoy, and there's no doubt you will, too! Let these brilliant animals make your day. You can't help but smile at their heartwarming tricks. Guests are sure to have a great time at this exciting live show! Get your tickets today!
Reviews

Scott Simon
St. Paul, Minnesota
✓
Verified Traveler
"This show is one of a kind."
This show is one of a kind. It is great and in my opinion, it is destined for bigger things like broadway or lasvegas. It is the only show that is now in branson and will probably move up and out someday. All the other shows i have seen in branson, come there to die. But this one is different.

Nancy Blatchley
Carrollton, TX
✓
Verified Traveler
"can't wait to see it again"
I saw this show in branson and can't wait to see it again. It is remarkable to see all those cats and dogs perform. It is obvious gregory loves them. I went home and trained my cat salem magic to jump through hoops!

Heather Wehking
Centralia Ill
✓
Verified Traveler
"I can't wait to see it again."
I saw this show in branson mo it was the best show ever. It was really funny and the cats and the dogs were fantastic.I can't wait to see it again.

Danielle Covington-Akes
Saint Louis Missouri
✓
Verified Traveler
"My husband, four year old son and I could not stop laughing"
I saw this show while i was vacationing in branson, missouri. I absolutely recommend this show. My husband, four year old son and i could not stop laughing. It was a memorable experience.
Frequently Asked Questions for Amazing Pets Branson:
Approximately how long is the Amazing Pets?

The show lasts approximately 2 hours.

In what theater is the show held?

The show is held at the Grand Country Music Hall.

What type of parking do you have?

Parking is free.
Book Now!