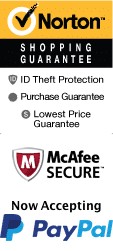 SeaWorld San Antonio Weekend Getaway Package
Get away from the hustle and bustle of every day life and embark upon an amazing weekend vacation to San Antonio, TX!
About San Antonio
This beautiful city was established in the early 1700s, making it one of the oldest cities in the country. Because of this history, it is known for its wonderful historic landmarks including the Alamo, which saw the battle for Texas independence from Mexican rule. Some of the landmarks you can visit here include the Alamo, the famous River Walk, and San Fernando Cathedral.
>>MORE: Historic Adventures in San Antonio
Sightseeing in San Antonio
Sightseeing is another popular activity in San Antonio, TX. Here, guests can embark upon a variety of fun tours and cruises to see the best of the best. Some of the most beloved sightseeing endeavors in the city include the Grand Historic Tour, the City Sightseeing Hop-On/Hop-Off San Antonio Tour, and the Downtown San Antonio Carriage Rides.
>>MORE: San Antonio Sightseeing
About the SeaWorld San Antonio Weekend Getaway Package
The SeaWorld San Antonio Getaway Package includes two nights' lodging and the SeaWorld Single Day Ticket so you can get out and have a marine adventure in San Antonio!
About the Included SeaWorld Admission
Enjoy the wonders of SeaWorld - San Antonio, including feeding the dolphins, meeting the icon of SeaWorld, Shamu, fantastic stunt shows, thrilling rides, and an on-site water park where you can spend a few hours to cooling down on a warm day. This getaway is perfect for family or friends, and everyone who visit SeaWorld loves the adventure and excitement that is found around every corner of the park whether it's on a thrilling ride like Journey to Atlantis or at a live show. You will love the way this transforms your getaway from a simple break to a memorable vacation. With so many things to do in San Antonio you are bound to have a great vacation.
About the Included Lodging
The two nights' lodging available in San Antonio is available in many varieties to fit your needs. Spacious suites, cozy guest rooms, and many other options available, so everyone can get the right lodging for this special getaway!
>>MORE: Hotels near SeaWorld
We offer many different San Antonio, TX vacation packages so you'll be sure to find one that fits your needs.
Frequently Asked Questions:
---
---
---
Customize a package with this form: