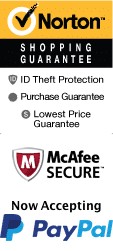 Family Vacation in San Antonio
Bring the entire family along to Alamo City to experience fantastic fun that you will not soon forget!
This Family Vacation in San Antonio is sure to be a memorable one.
About San Antonio
This historic city was founded in 1718, and as such it is brimming with history! If your family enjoys learning something new, head to one of the great museums or landmarks in the area. San Antonio is home to notable historic buildings such as the Alamo which saw the fight for Texas independence. As well as the Alamo, guests can explore a variety of other unique places such as the San Fernando Cathedral, El Mercado, and countless museums each dedicated to providing insight into the city's culture and history.
>>MORE: Museums in San Antonio
Family-Friendly Adventures
As well as being a hub for educational endeavors, San Antonio is popular because it offers up tons of fun to the entire family. Explore the famous shops and dining areas at the River Walk or go on a Go Rio cruise along the San Antonio River. Guests can also choose to visit theme parks such as SeaWorld San Antonio and Six Flags Fiesta Texas for thrilling rides and childish fun. There are plenty of things to do, no matter if you wish to get in some thrills or go sightseeing.
>>MORE: Things to Do in San Antonio
About the Family Vacation in San Antonio Package
Your fantastic San Antonio opportunity awaits you with the Family Vacation in San Antonio, giving the whole family a chance to experience awesome San Antonio attractions with the San Antonio Attraction Pass as well as three incredible nights' accommodations.
About the Included San Antonio Attraction Pass
The San Antonio Attraction Pass gives guests the opportunity to participate in amazing attractions during their Alamo City getaway. A few of these options include: the San Antonio Zoo, Witte Museum, Splashtown, Buckhorn Saloon and Museum, and the San Antonio Aquarium. This attraction offered by the San Antonio area is not one to be missed – especially since it's such a family-oriented pass with something for everyone!
About the Included Lodging
Your family will enjoy the three nights' of lodging as well, and you're free to roam the rest of San Antonio when you're not busy with your tour. The lodging is easily the most important part of your vacation, so be sure to select the location, amenities, and features that will make your stay comfortable and stress-free.
>>MORE: Hotels in Downtown San Antonio
Enjoy many other great things to do with a variety of different vacation packages. There are so many amazing things to see and do in San Antonio, so it is the perfect destination for a family getaway.
Frequently Asked Questions:
---
---
---
Customize a package with this form: