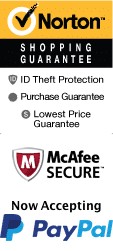 In the La Cantera district of San Antonio, Texas is an upscale shopping mall called The Shops At La Cantera.
Located in the northwest of the city, residents and tourists flock here to enjoy a beautiful, open air shopping experience with exceptional stores to peruse. The mall is in the heart of a tourist district, featuring a famous spa, a theme park, and two world class golf resorts. The outdoor venue is set up as a shopping village, and has beautiful fountains and seating areas so shoppers can enjoy the lovely scenery. The architecture is old-style Texan, in the Hill Country style. The beauty of the surroundings is a draw in itself, bringing more people in to shop at the upscale stores.
Texans love to shop, and with a mix of retailers like the ones at The Shops at La Cantera, you can see why they do. Anchored by the major department store chains Neiman Marcus, Dillard's, Nordstrom, and Macy's, fashion forward shoppers have a wealth of goods to choose from. Along with the anchor stores, more than 150 smaller shops and restaurants help bring shoppers to the mall.
The Shops at La Cantera is a great place to enjoy beautiful scenery, grab a delicious meal, and try on a new outfit. The next time you're in the area, be sure to check out The Shops at La Cantera, and you'll discover why it's such a popular destination for tourists and locals alike.