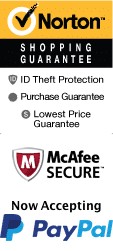 One of the best health care providers in South Texas, 2 locations are offered within the city to better serve visitors and residents.
CSRHC is a faith-based, non-profit hospital with an extensive medical staff, including several primary care and specialty health clinics, and an array of community outreach services.
This state-of-the-art facility offers care that supports the health of the mind, body, and spirit. Services offered include: comprehensive pediatric care, cardiac care, a transplant institute, rehabilitation services, a comprehensive cancer program, complete obstetrical and newborn services, a surgical unit, diabetes care program, wound care management and some of the latest diagnostic services.