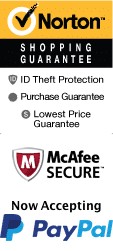 Fun Things for Adults to do in Orlando, FL
ORDERING INFORMATION
Book by Phone:
1-800-987-9852
Book Online:
The magic of Orlando isn't just for kiddos. There are a wide range of activities and attractions suited for adults, providing you with the ability to create the perfect adult getaway. Whether you are looking for a romantic weekend event or a cherished vacation full of adventure and thrills, there is no end to the possibilities for adult fun in Orlando!
Walt Disney World Theme Parks remain the biggest locale or families visiting Orlando, but the thrills and excitement of these theme parks are designed to give all ages a cherished experience. You can feel like a child again when you hobnob with Mickey, Goofy, Cinderella, and your other favorite Disney characters as you work your way through the parks. With a Magic Your Way Ticket, you can customize your Disney experience with admission to your choice the Magic Kingdom Park, Disney-Hollywood Studios, Disney's Animal Kingdom, and Epcot. At each location, you will find exciting thrill rides designed to give adults a big adrenaline rush, live shows, and sought-after restaurants and retailers. Let the fantastical vibes of Disney's many theme parks carry you away on your Orlando getaway!
Orlando is just as wondrous and filled with magic for adults as it is for little ones. Treat yourself to an astounding adult respite to Orlando and take advantage of some of these hot spots for the mature demographic. Of course, there are other amazing activities in the area including the Titanic Orlando.