Top 3 Shows in
Orlando during 2020
If you're looking for some excellent shows to see during your vacation, you have found the right place. These top shows in Orlando are sure to thrill people of all ages. You will love the energy and excitement of each one. Make your reservations today!
Be a detective on your vacation and test your wits with the Slueth's Mystery Dinner Theatre where someone is a murderer and it's your job to use the clues to figure it who before the killer strikes again! To help you solve the mystery, you get to mingle with the actors and get to know their characters. It's an exciting show experience that you get to be a part of.
Available 270 days between Apr 6 & Dec 31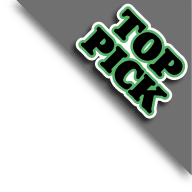 Plan on an exciting evening filled with dazzling performances when you choose to make reservations for the Pirate's Dinner Adventure. The show features a princess captured by pirates and battle that ensues will have you on the edge of your seat. While the show captures your imagination, you will be enjoying a delicious meal. It's a wonderful experience for your Orlando vacation.
Available 277 days between Mar 30 & Dec 31
If laughter is the best medicine for stress, then you'll be feeling better than ever after the comedic entertainment at the Outta Control Magic Comedy Dinner Show. The show is designed to ensure that people of all ages have a good time, and the dinner is delicious. Unlimited hand-tossed pizza, popcorn, salad, wine, and sodas provide you with a yummy treat to enjoy with the show!
Available 275 days between Apr 1 & Dec 31
Apr 03
9:00 AM
6:00 PM
8:00 PM
Apr 04
9:00 AM
6:00 PM
8:00 PM
Apr 10
9:00 AM
6:00 PM
8:00 PM
Apr 11
9:00 AM
6:00 PM
8:00 PM
Apr 17
9:00 AM
6:00 PM
8:00 PM
Apr 18
9:00 AM
6:00 PM
8:00 PM
>

By Date: