Top 10 Shows in Orlando during 2018
If you're looking for some excellent shows to see during your vacation, you have found the right place. These top shows in Orlando are sure to thrill people of all ages. You will love the energy and excitement of each one. Make your reservations today!
Top 10 Shows in Orlando during 2018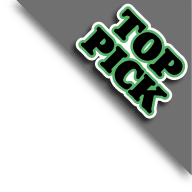 Plan on an exciting evening filled with dazzling performances when you choose to make reservations for the Pirate's Dinner Adventure. The show features a princess captured by pirates and battle that ensues will have you on the edge of your seat. While the show captures your imagination, you will be enjoying a delicious meal. It's a wonderful experience for your Orlando vacation.
Available 155 days between Jul 4, 2018 & Dec 30, 2018
View Schedule
If laughter is the best medicine for stress, then you'll be feeling better than ever after the comedic entertainment at the Outta Control Magic Comedy Dinner Show. The show is designed to ensure that people of all ages have a good time, and the dinner is delicious. Unlimited hand-tossed pizza, popcorn, salad, wine, and sodas provide you with a yummy treat to enjoy with the show!
Want more information regarding Top 10 Shows in Orlando during 2018?
Be a detective on your vacation and test your wits with the Slueth's Mystery Dinner Theatre where someone is a murderer and it's your job to use the clues to figure it who before the killer strikes again! To help you solve the mystery, you get to mingle with the actors and get to know their characters. It's an exciting show experience that you get to be a part of.
Treasure Tavern urges guests to leave the kids at home and enjoy an evening that is custom-created for grown-ups looking for acrobatics, music, and comedy combined with a gourmet meal made by a world-class chef – perfect for some time away from the kids!
Pricing and schedule are currently unavailable.
For one of the top shows in Orlando, head to BB King's Dinner and Show. Here, guests will be treated to an entertaining two-hour show as well as a mouthwatering dinner. This blues club is one of the most popular in the area, offering a fun atmosphere and quality entertainment. The live music varies from night to night, so there's always something for everyone!
Pricing and schedule are currently unavailable.
One of the top Orlando shows is definitely the Blue Man Group. Don't miss out on this fantastic musical act when you visit.
Pricing and schedule are currently unavailable.
The Cirque Magique Dinner Show is one of the best in Orlando, FL. The show is filled with classic circus acts, comedy, and more. As well as viewing a fantastic show, guests will be treated to a delicious meal as well.
Pricing and schedule are currently unavailable.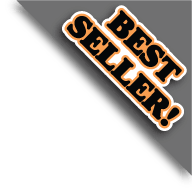 Sword fights, jousting, lords and ladies, and other fantastic excitement awaits you when you choose to experience the Medieval Times Dinner and Tournament during your vacation. Choose your favorite knight and cheer him on as he battles for the top position with the other knights while enjoying a delicious feast. It's an experience fit for a king.
Medieval Times Orlando is no longer available through Vacations Made Easy. It is unknown at this time when or if it will become available again.
While you're in Orlando, you will want to make sure you don't miss your chance to see the creative blend of art, acrobatics, and theater showcased in Cirque du Soleil La Nouba. This fantastic show was created for Walt Disney World Resort and has all of the magic and showmanship you would expect from one of the most internationally renowned businesses in the world.
After a 19 year run Cirque du Soleil La Nouba has closed permanently. It is unknown at this time what may replace it.
Join in on the rip-roaring sword fights, exquisite French cuisine, and more romance and gallantry on the stage than has ever been seen before! Guests will be treated to a three-course dinner and pre-show appetizers, and this stunning adventure is sure to delight both young and old!
Three Musketeers Voyage Home is no longer being offered.

Activities