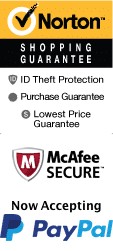 Sunset Paddle Board Or Kayak in Orlando
344 NE Ivanhoe Blvd Orlando, Florida 32804
1-866-267-5732
Chat Now


During this tour, you will have the opportunity to paddleboard or kayak across beautiful lakes and canals, taking in breathtaking views of the sunset and surrounding nature. Whether you are a seasoned kayaker or a beginner looking for a new adventure, this tour is perfect for all skill levels.

The tour typically lasts two hours and includes all necessary equipment, such as life jackets and paddles. You will also be accompanied by a knowledgeable guide, who will provide you with information about the wildlife and history of the area.

The Winter Park area is home to many unique and beautiful creatures, such as otters, turtles, and even alligators. As you paddle along the water, keep your eyes peeled for these fascinating animals.

One of the many highlights of this tour is the opportunity to witness a gorgeous sunset over the Florida landscape. As the sun begins to set, the sky turns into a stunning array of orange, pink, and purple hues, creating a beautiful backdrop for your adventure.

Before embarking on your tour, be sure to wear comfortable clothing that can get wet, as well as bring a waterproof camera to capture the stunning scenery. With its peaceful atmosphere and breathtaking views, the Sunset Paddleboard or Kayak tour is sure to be a memorable experience you won't forget.

In summary, if you're looking for a unique and relaxing way to experience Orlando's natural beauty, the Sunset Paddleboard or Kayak tour is the perfect option. With its peaceful atmosphere, stunning sunset views, and knowledgeable guides, it's an adventure you won't want to miss out on. So what are you waiting for? Book your tour today and get ready for a one-of-a-kind experience.
Book Now!