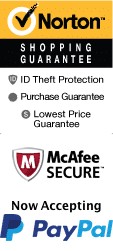 Pick 6 Guns Package
3721 Vineland Rd Orlando, Florida 32811
1-866-267-5732
Chat Now
Get ready for a one-of-a-kind experience at the Pick 6 Guns package in Orlando, Florida. This exciting activity is perfect for both gun enthusiasts and beginners, and offers an unparalleled firearms adventure in the heart of sunny Orlando.

At the Pick 6 Guns package, you'll have the opportunity to choose six firearms from a wide range of options to shoot at the range. With over 80 different guns to choose from, you can mix and match to create your perfect shooting experience. From handguns to rifles, shotguns to machine guns, there are options for everyone.

Once you've selected your guns, you'll be given a safety briefing and equipped with the necessary gear before hitting the range. The range is located indoors, allowing you to experience the thrill of shooting in a controlled environment.

During your time at the range, you'll have a personal instructor who will guide you through the experience. They'll provide tips for shooting each gun and ensure that you're following all safety procedures. Shooting packages range from 25 rounds to 100 rounds, so you can choose the option that best suits your needs.

Whether you're a seasoned shooter or a beginner, the Pick 6 Guns package has something for everyone. This activity is perfect for solo travelers, couples, families, and groups of friends. It's also a great option for corporate events or team building activities.

Don't miss out on the opportunity to experience the thrill of shooting a wide range of firearms at the Pick 6 Guns package in Orlando, Florida. Book your shooting adventure today and get ready for an unforgettable experience.
Book Now!