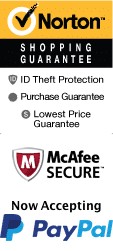 Pick 5 Guns Package
3721 Vineland Rd Orlando, Florida 32811
1-866-267-5732
Chat Now
If you're looking for a thrilling experience, head to the Machine Gun America shooting range in Orlando, FL for their Pick 5 Guns package. This activity is located in the heart of Orlando, making it a convenient stop during your trip. The Pick 5 Guns package is perfect for anyone who's ever wanted to learn how to shoot a gun or for gun enthusiasts looking to try out some new firearms.

At Machine Gun America, you'll choose five guns from a selection of over a dozen to shoot at the indoor range. Whether you're a fan of handguns, shotguns, or assault rifles, there's something for everyone. You'll have access to trained professionals who will guide you through the experience, ensuring you have fun and stay safe.

During this unforgettable experience, you can expect to spend approximately an hour or two at the shooting range. The range is fully indoors, air-conditioned, and features 14 lanes that provide a clean and safe shooting environment. The range also offers a comfortable lounge area where you can relax and watch the action or talk to their knowledgeable staff.

Machine Gun America is located in the heart of Orlando at 5825 W Irlo Bronson Memorial Hwy, Kissimmee, FL 34746. Visitors are required to wear closed-toe shoes and appropriate clothing while shooting. Each shooting package includes ammo, targets, and hearing and eye protection, so all you have to bring is yourself.

The history of firearms is a rich and fascinating one, and Machine Gun America offers a unique glimpse into this world. With their experience and expertise, Machine Gun America guarantees you a safe and enjoyable time, making this activity perfect for new and experienced gun enthusiasts alike. Don't miss out on this chance to try out some of the most exciting firearms around.

Overall, if you're looking for an unforgettable experience during your trip to Orlando, then the Pick 5 Guns package at Machine Gun America should be at the top of your list. With the help of knowledgeable professionals, you'll learn how to shoot a variety of guns in a fun, safe, and memorable environment.
Book Now!