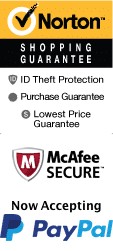 If you're in Orlando and looking for an unforgettable, action-packed experience, look no further than the Pick 4 Guns Package. Located at Machine Gun America, this one-of-a-kind attraction gives you the chance to shoot four different types of guns, all in one thrilling day.

First up is the M4 Tactical, a powerful rifle that's sure to get your adrenaline pumping. Next is the Glock 9mm, perfect for those who want a smaller, more compact firearm. Then, take aim with the AK-47, a rugged and reliable automatic weapon. Finally, try your hand at the Remington 12-gauge shotgun, which packs a serious punch.

During your time at Machine Gun America, you'll have expert instructors guiding you every step of the way, ensuring your safety and helping you get the most out of your experience. Plus, there's no need to worry about equipment – everything you need will be provided for you.

The Pick 4 Guns Package typically lasts around an hour and a half, giving you plenty of time to perfect your aim and enjoy the rush of firing these powerful weapons. And with prices starting at just $129 per person, it's a great value for anyone looking to try something new and exciting.

With a rich history that dates back to the 19th century, firearms have always been an important part of American culture. Whether you're a seasoned pro or a first-time shooter, Machine Gun America's Pick 4 Guns Package is the perfect way to experience the thrill and excitement of shooting and learn more about this fascinating sport.

In summary, if you're looking for an unforgettable adventure in Orlando, look no further than the Pick 4 Guns Package at Machine Gun America. With a variety of powerful weapons to choose from, expert instruction, and a unique atmosphere, it's an experience you won't want to miss. So why wait? Book your spot today and prepare for a day of excitement, thrills, and plenty of great memories.
Book Now!