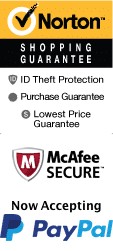 Paddleboard Beginner Lesson of Winter Park's Chain of Lakes


During your lesson, you'll be guided through the process of learning how to stand, balance, and maneuver the paddleboard by an experienced instructor. You'll get to take in the stunning scenery of the lake and its wildlife as you practice your newfound skill. The lesson lasts for two hours, and all necessary equipment is provided.

The Chain of Lakes is a beautiful spot in Winter Park, and it's easy to see why it's such a popular destination for water sports enthusiasts. You'll get to explore multiple lakes, each with its own unique character and views. The area is known for its crystal-clear waters and abundant wildlife, so keep an eye out for fish, birds, and other creatures as you paddle.

Paddleboarding is a great workout, and even beginners can get a good workout from the lesson. You'll use your core muscles to balance on the board, and your arm muscles to paddle through the water. It's a great way to get some exercise while enjoying the beautiful Orlando weather.

The history and highlights of paddleboarding are fascinating, with roots that reach back to ancient Polynesians. The sport has surged in popularity in recent years and has even become a form of meditation practice for many enthusiasts. You'll get to learn more about the history and techniques of paddleboarding during your lesson.

In conclusion, the Paddleboard Beginner Lesson of Winter Park's Chain of Lakes is an exciting and unique way to experience the beauty of Orlando's lakes. With expert instructors, stunning views, and a challenging workout, it's an activity that's sure to be a highlight of your trip. Don't miss your chance to try something new and explore the great outdoors in Orlando.
Book Now!