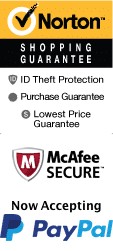 Boggy Creek Airboat Adventures One Hour Airboat Tour Near Orlando, Florida
Boggy Creek Airboat Adventures One Hour Airboat Tour Near Orlando, Florida Photos (18)
Boggy Creek Airboat Adventures invites you to experience the thrill of Florida's wetlands on a one-hour airboat tour near Orlando. Located just 30 minutes from the theme parks, you'll get up close with Florida's native wildlife as you soar over the swamps and marshes on a guided tour. Throughout your journey, you'll witness natural beauty unlike anything else, from cypress trees draped with Spanish moss to a variety of bird species native to the wetlands.

Upon arrival, you'll board a state-of-the-art airboat that's equipped with everything you need for a comfortable journey. Your expert captain will guide you through the shallow waters searching for alligators, eagles, and other exotic wildlife that call the wetlands home. With a top speed of 45 mph, your airboat will glide through the water with ease, offering both excitement and a relaxing ride.

The one-hour tour provides a comprehensive overview of the diverse ecosystem and its inhabitants, from the American alligator to the white-tailed deer. You'll also learn about the unique plant life in the region, including carnivorous species that consume insects and other small animals to survive. Children will enjoy learning about the local wildlife, and adults will be fascinated by the in-depth knowledge provided by the expert guides.

Boggy Creek Airboat Adventures offers the perfect family-friendly activity for anyone looking to experience Florida's natural beauty up close. With its proximity to popular attractions, it's an easy and convenient way to add an unforgettable experience to your vacation. Whether you're a nature lover or simply looking to escape the hustle and bustle of the theme parks, Boggy Creek Airboat Adventures provides a truly unique and thrilling experience.

With a history dating back to the 1760s, the wetlands have been an important part of Florida's history for centuries. From Native American tribes to early Spanish explorers, the wetlands have played a major role in the state's development. Today, they offer a glimpse into the past and a look at the region's environmental future.

In conclusion, Boggy Creek Airboat Adventures is the perfect activity for anyone looking to experience Florida's natural beauty up close and personal. With its convenient location, expert guides, and state-of-the-art airboats, you'll discover a world unlike any other. Plan your visit to the wetlands and witness the exotic wildlife, breathtaking views, and natural wonders that make Florida truly unique.
Book Now!