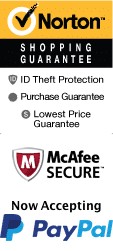 Battle Package Orlando
3721 Vineland Rd Orlando, Florida 32811
1-866-267-5732
Chat Now
The perfect way to release your inner warrior has arrived at Orlando's Battle Package! Test your combat skills in five thrilling activities offering the ultimate adrenaline rush – Axe Throwing, Archery Tag, Tactical Laser Tag, Bubble Soccer, and Nerf Wars. These activities are perfect for groups of friends, team-building exercises, family fun days, and even bachelor/bachelorette parties.

In Axe Throwing, participants channel their inner lumberjack as they try to hit the bullseye. Archery Tag lets competitors play dodgeball with a twist, as players aim for their opponents with foam-tipped arrows. Tactical Laser Tag is an intense war game that puts players in the center of the action. Bubble Soccer is a fun twist on traditional soccer, where players step into giant inflatable balls to battle it out. And lastly, Nerf Wars offers a family-friendly battle using Nerf blasters, with a wide variety of obstacles, forts and mazes.

Each activity is led by a trained facilitator that will guide you through the activity ensuring everyone is safe, and having the time of their lives. All equipment is high-quality, sturdy, and durable, ensuring that your worrying will be put to rest and you will be fully immersed in the thrilling battle.

With numerous activities and games available, guests can choose from different packages based on their adrenaline level and budget. For those seeking a shorter experience, the Bronze Package offers one and a half hours of activity time, while the Silver and Gold Packages include two and three hours, respectively.

Experience fun and excitement like never before at Orlando's Battle Package. Whether you are looking for a day of adventure, competition, or team building, this is the perfect activity for you and your loved ones.

In summary, Orlando's Battle Package offers five thrilling activities for individuals or groups seeking a fun-filled, competitive adventure. With high-quality equipment and experienced facilitators, guests are guaranteed a safe and entertaining experience. So, release your inner warrior and book your visit today at Orlando's Battle Package – an experience you won't forget!
Book Now!